Your estimate is important because it helps your client understand the value they're getting for their money. Once they decide to work with you, your client estimate is one of the first things you'll provide. It should be inclusive so that the client isn't hit with any surprises when they get your final invoice.
Different photographers do things differently. In general, though, estimates should include similar things across the board. Let's dive into what those are.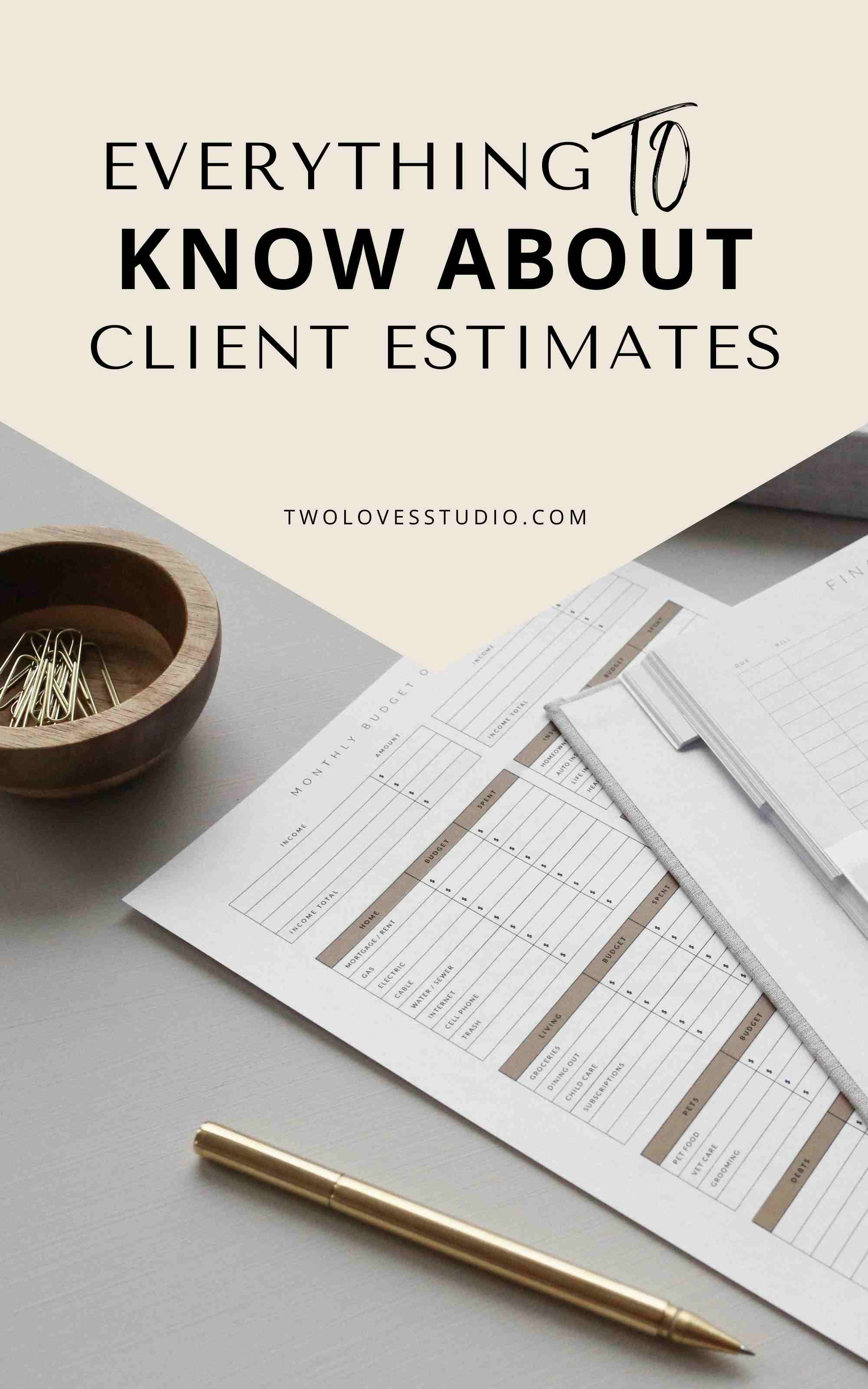 What to Include in Your Client Estimate
Here are some of the non-negotiables that you should always include in your client estimates.
Client name
Brief description of the job
Your fees
Outlined production costs, where applicable—studio hire, stylist, prop hire, etc.
Ingredients and food—at cost, where applicable
Number of images you'll supply
Type of licensing
Deposit amount (and when this is due!)
Total amount
Disclaimer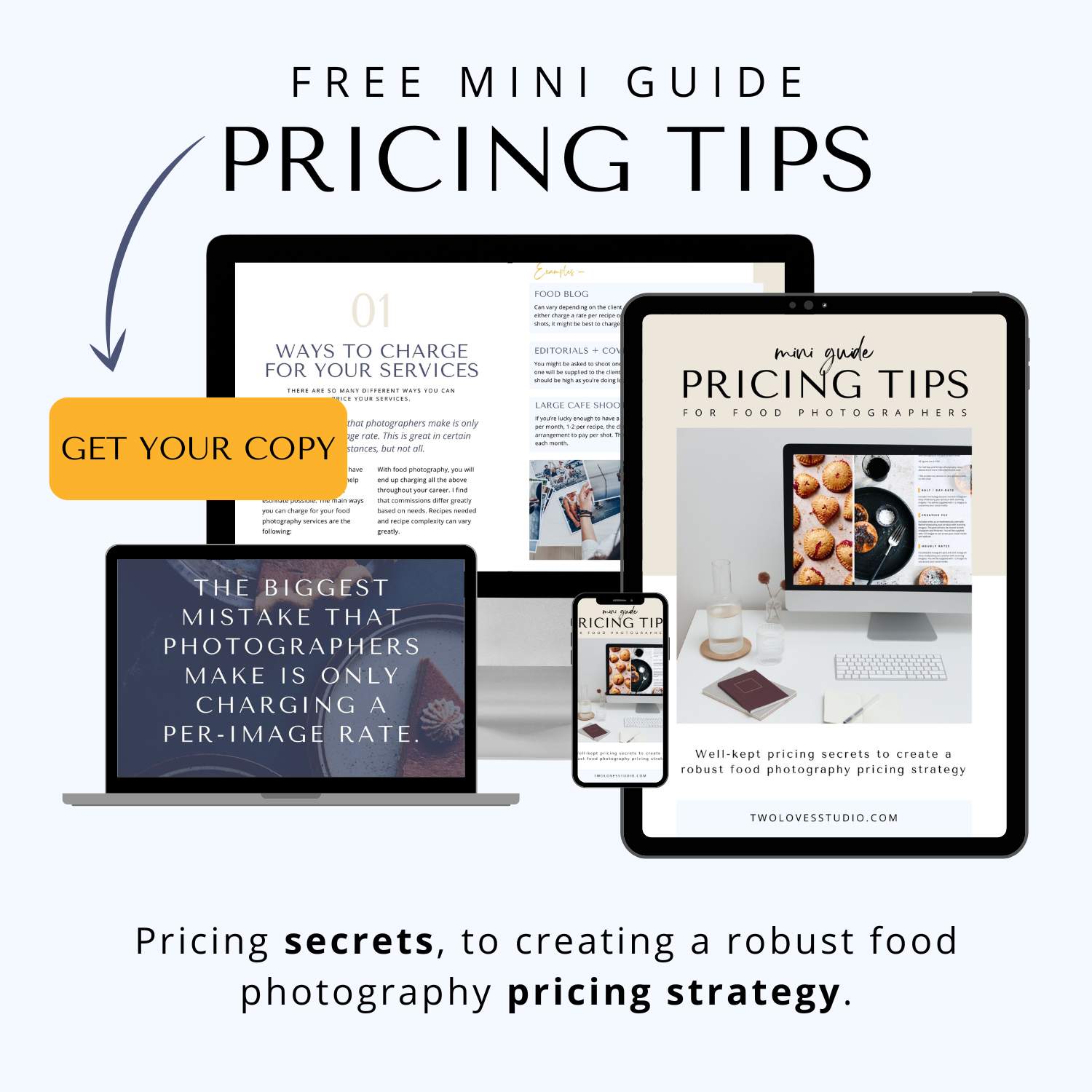 It's worth noting that the disclaimer is a key part of your client estimate. It lets the client know that what you've given them is an estimate, not an invoice. Translation: some fees, like production costs and ingredients, are subject to change. Don't skip this!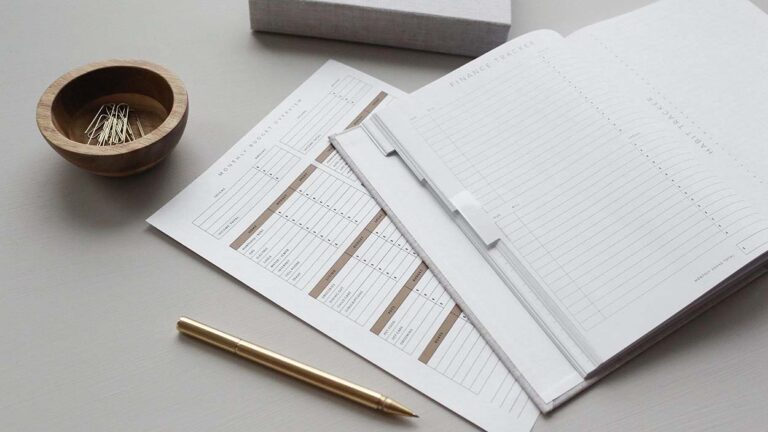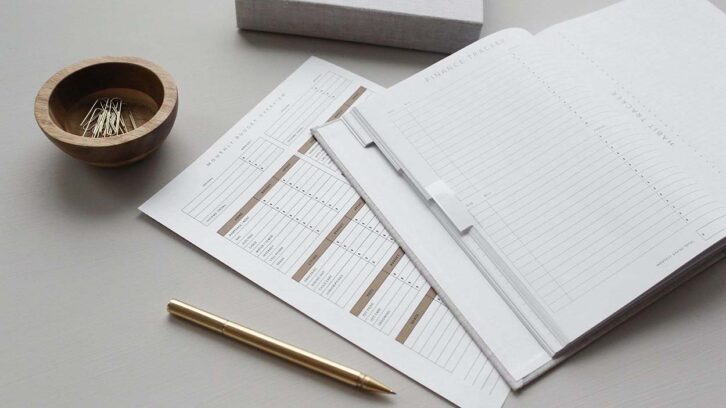 Photo by NORTHFOLK on Unsplash
Estimate vs Final Invoice
You'll send the client your estimate in the negotiation stage—and it should be labelled an 'estimate' so that it's clear to the client that the final total will probably be different. In addition to the disclaimer, you should communicate this to your client via phone or email.
Here's an example of how you can go about this:
Hi [client name],

I'm really excited to work on this project with you! Please find attached my estimated costs for this commission.

As discussed, my fees will be $xx for the two concepts (excluding any prop hire and ingredients, which are additional).
I'd love to make your vision a reality, so please let me know if this falls within your budget. If you have any questions or concerns, please don't hesitate to contact me.

Kind regards,
Rachel
Once the job is done, you'll send your final invoice. To produce this, you'll simply take your estimated fee items from the estimate and include the final numbers. Make sure you take into account any deposit the client paid when calculating the total owed.
Always chasing payments? Check out my post on tips for getting paid promptly.
---
Interested in learning more about the business of food photography? Read all of the articles in our Food Photography Business Series:
Building Your Base: Finding New Clients for Paid Work
Knowing Your Worth: How to Handle Free Work Opportunities
Stop Chasing Clients! A Quick Guide to Image Licensing
How to Get Paid (Without Any Chasing)
Signs You Need to Charge More – 3 Tips to Raising Your Prices
How Many Images to Supply (And When to Give More)
Onboarding and Educating Clients—What it is and How to Do it
---