The tilt-shift may just be a food photographer's lens of choice. Why? Because using a tilt-shift lens in food photography can allow you to precisely control the plane of focus like no other lens can.
I have been growing my lens collection (obviously, because that is what photographers do) for a couple of years now, with the most recent addition for food photography being the Nikon 105mm 2.8 Micro. A tilt shift was next on my list (mainly the Nikon 85mm 2.8 Micro t/s), but as it does cost a small fortune I need to land a few more commercial jobs before I can put my pennies towards one.
Last month I was approached to for a potential commercial advertising job and had to put in a submission that matched the brief. Matt and I went over the brief and determined that a tilt shift lens was what I needed to shoot with to get the mix of depth of field and focus required. (Insert much excitement here).
I'd never shot with a tilt-shift before but as it was on my list this was the kick in the bum I needed to rent one for the day. Interestingly enough it is harder to rent a Nikon tilt-shift than a Canon tilt-shift. Having to get my hands on one in short notice, I had to go with the Canon TS-E 90mm f2.8. Now most of you know me and know that I shoot Nikon, so I also had to get my hands on a Canon body as well! (As a side note; it's great to be able to shoot between brands and beyond as you never know when you'll need that in your skill set. I know photographers are very attached to their cameras and feel they are an extension of themselves, but I've been caught in situations where lighting gear didn't have the latest firmware and I needed to shoot with another make of camera on the spot. If you're a control freak like me, this can be stressful to say the least. Once you've done it a few times it take the pressure off. Getting some practise before your on set just makes sense).
I've read all about tilt-shifts, seen the images they produce and their functionality, but even this didn't prepare me for how magic shooting with this lens is.

What is a Tilt-Shift Lens?
Tilt-shift is a lens that encompasses two unique movements, being a tilt movement and a shift movement. This allows you to control the plane of focus and control the convergence of parallel lines.
TILT – the tilt function is used to change the orientation of the plane of focus. In a regular lens, the plane of focus is parallel to the sensor in the camera. When you focus on something, everything at that distance will also be in focus. When you tilt a lens, the plane of focus is no longer parallel to the sensor. This creates an 'angled' plane of focus. Now when you focus on something, everything at that angle will be in focus.
Take a look at the elements in the photos below like the knife, glass and dishes. As the plane of focus is changed or tilted, you can see the focus change on these elements.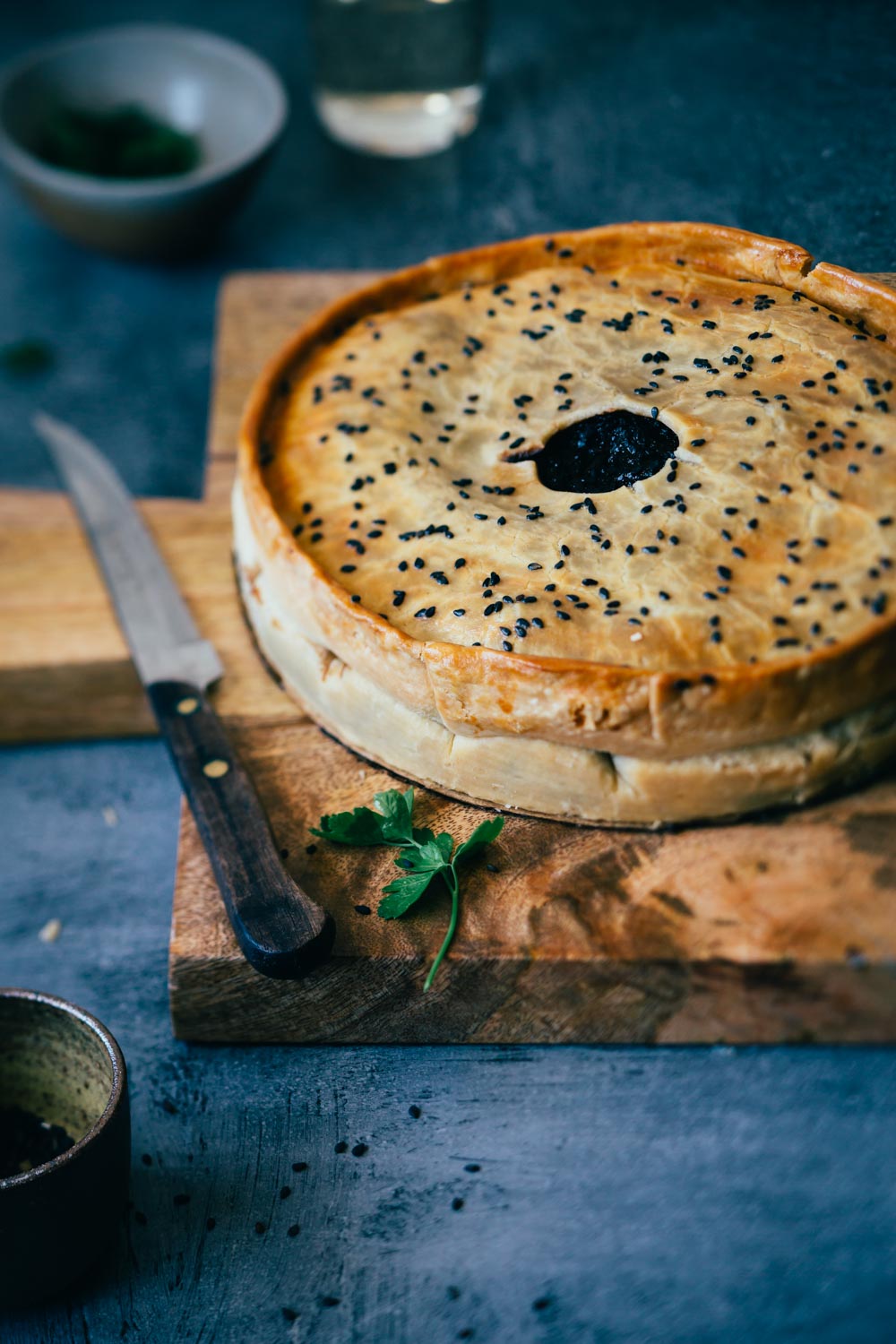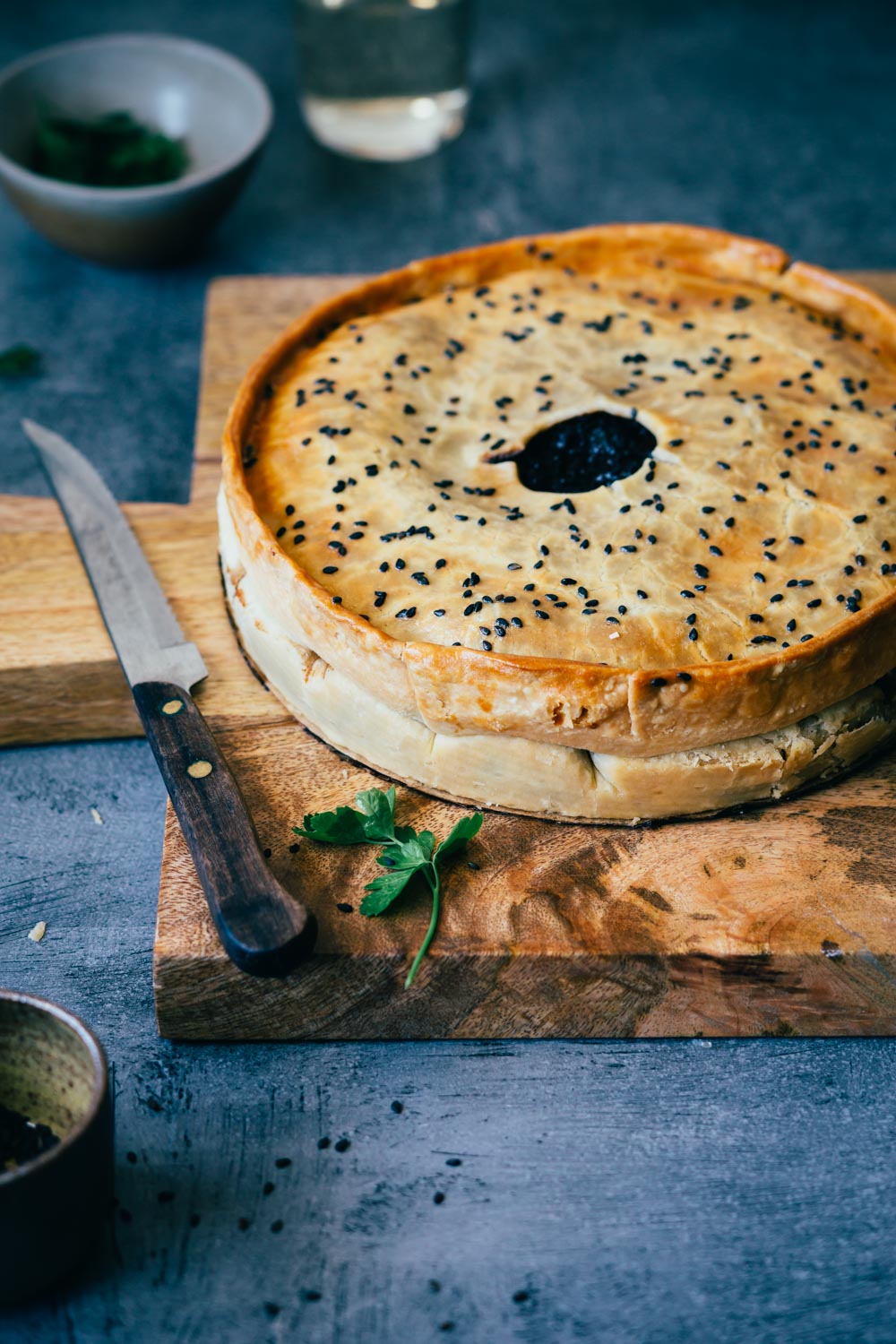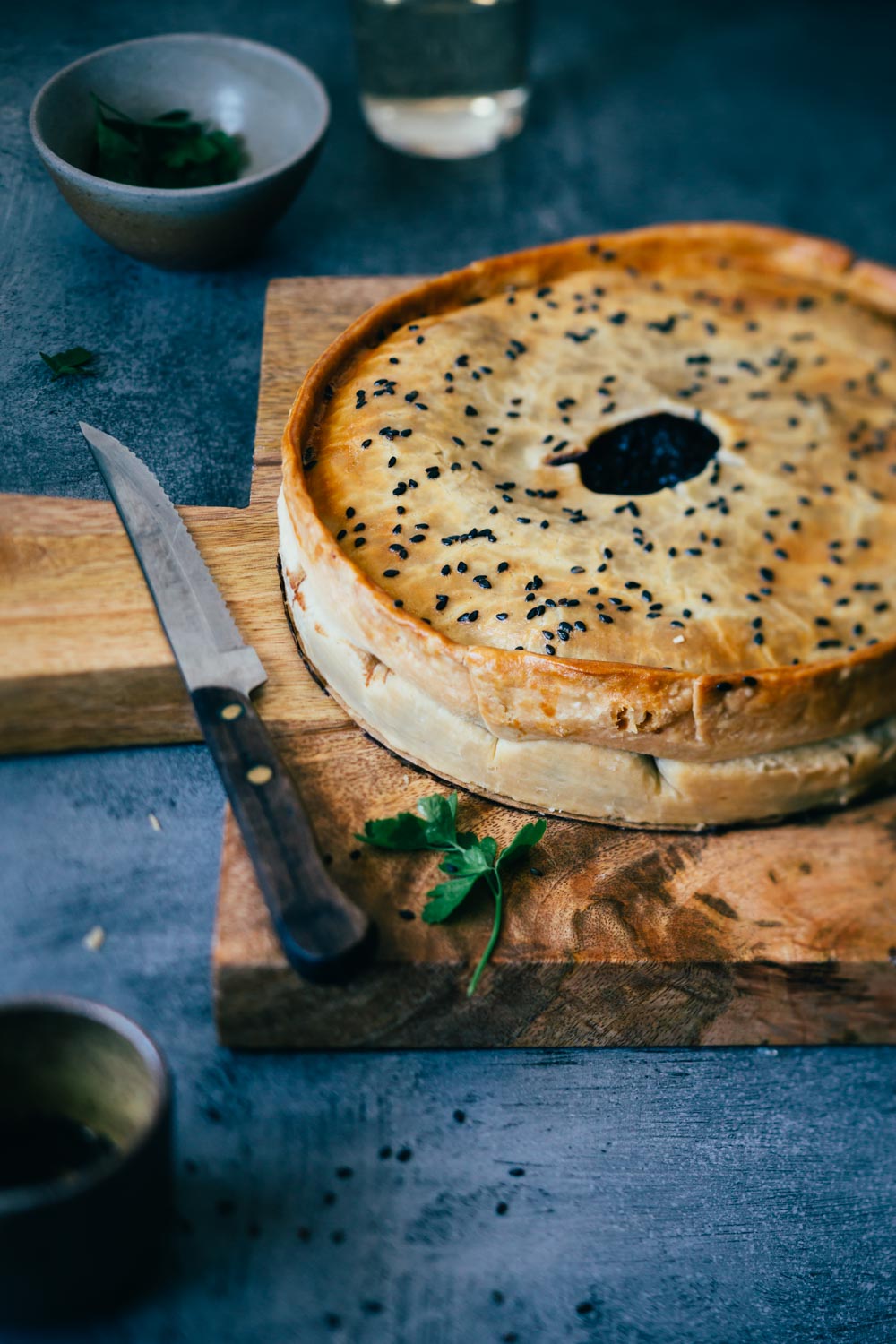 SHIFT – the shift function is used to adjust the position of the subject within the image without moving the camera. This means that you can still get the angle you think works best for the shot, and capture things otherwise outside of the frame without moving the camera by simply shifting the lens up/down or side/side. It also allows you to control or correct converging lines, so that parallel lines in the field remain parallel in the image.
Now take a look at the same elements in the photos below, where both the tilt function and the shift function have been used. Can you see the plane of focus change?
Check out this little clip to see a Tilt-shift lens in action. (Although not food photography, it helps to understand converging lines if you were like waaa?).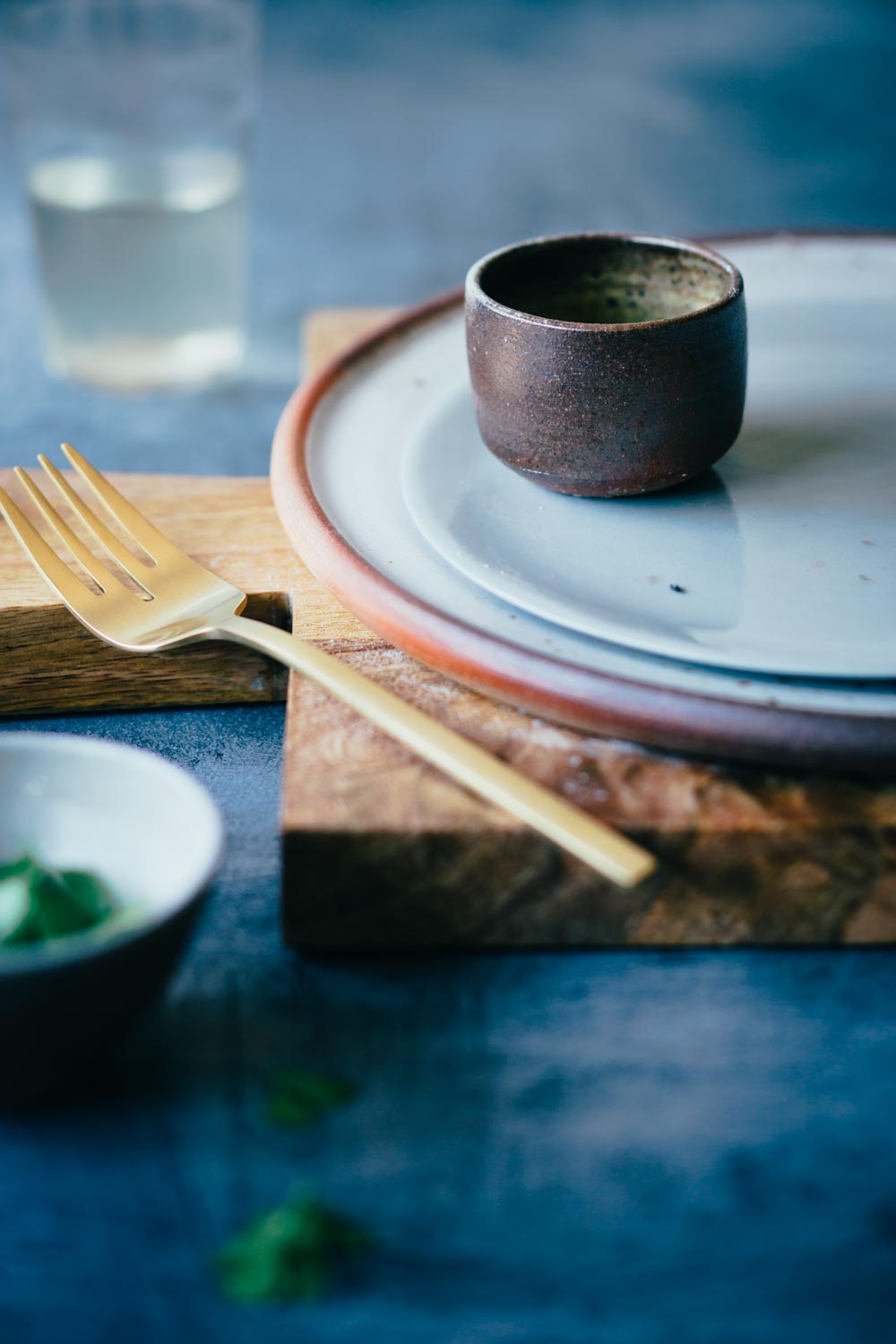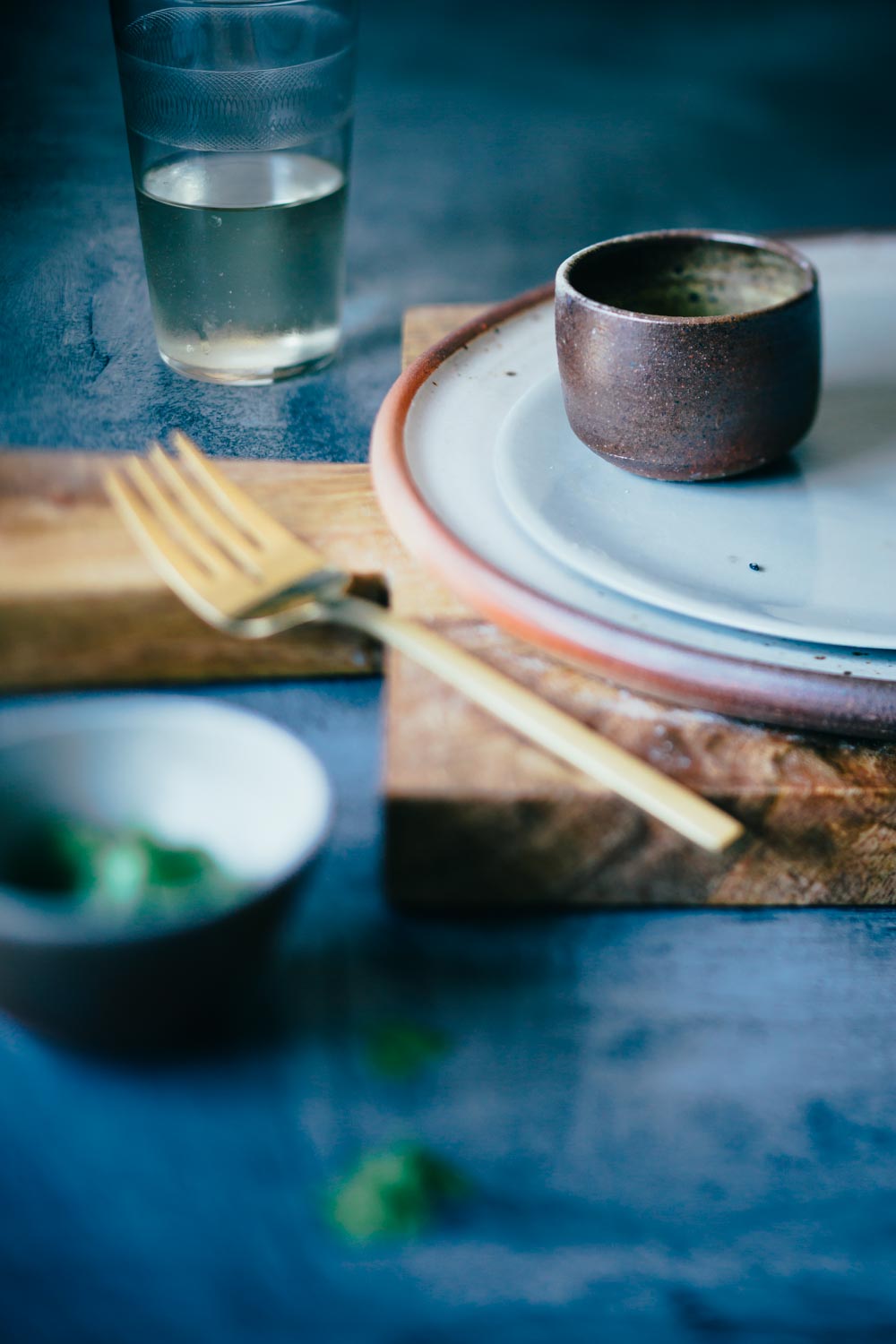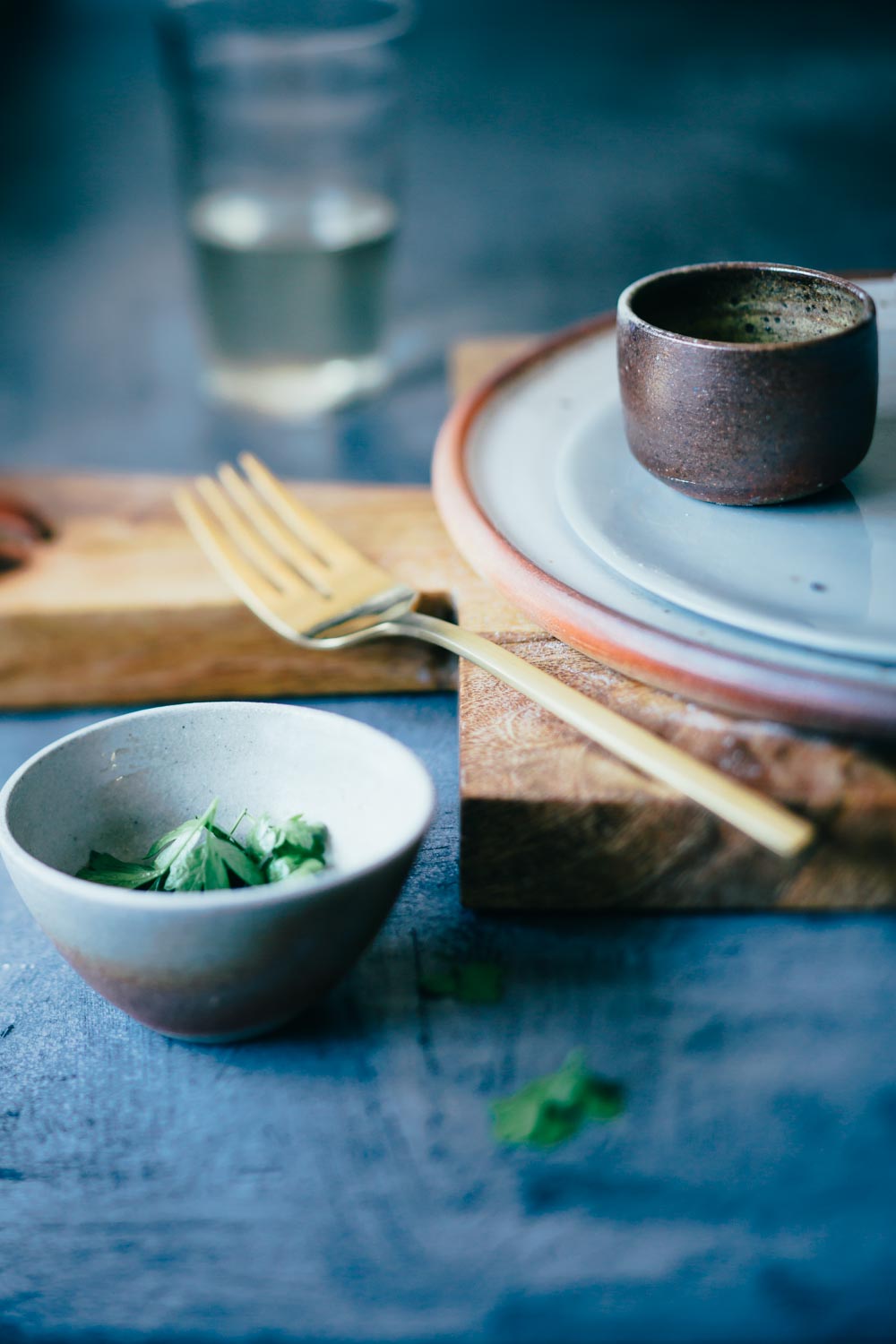 Using a Tilt-Shift Lens in Food Photography
If that didn't leave you totally confused, I'm sure you're eager to know how a lens like this would improve your food photography.
A number of commercial and professional food photographers use this lens, with a fellow advertising food photographer sharing with me on Instagram that he almost exclusively shoots commercial jobs with his tilt-shift. There are two main reasons for using this lens for food photography, (and no surprisingly there is one for the tilt function and for the shift function).
Mix of focus/blur control. You can selectively control the plane of focus, allowing the dish at the front of the image to be super in focus, whilst the background story is superbly out of focus.
Angle/subject position control. You can shoot a dish in its most flattering angle, and control how much of the story/props around the frame are included without changing the camera angle, distance or the subject placement. This is really powerful for shooting cover or product/packaging images.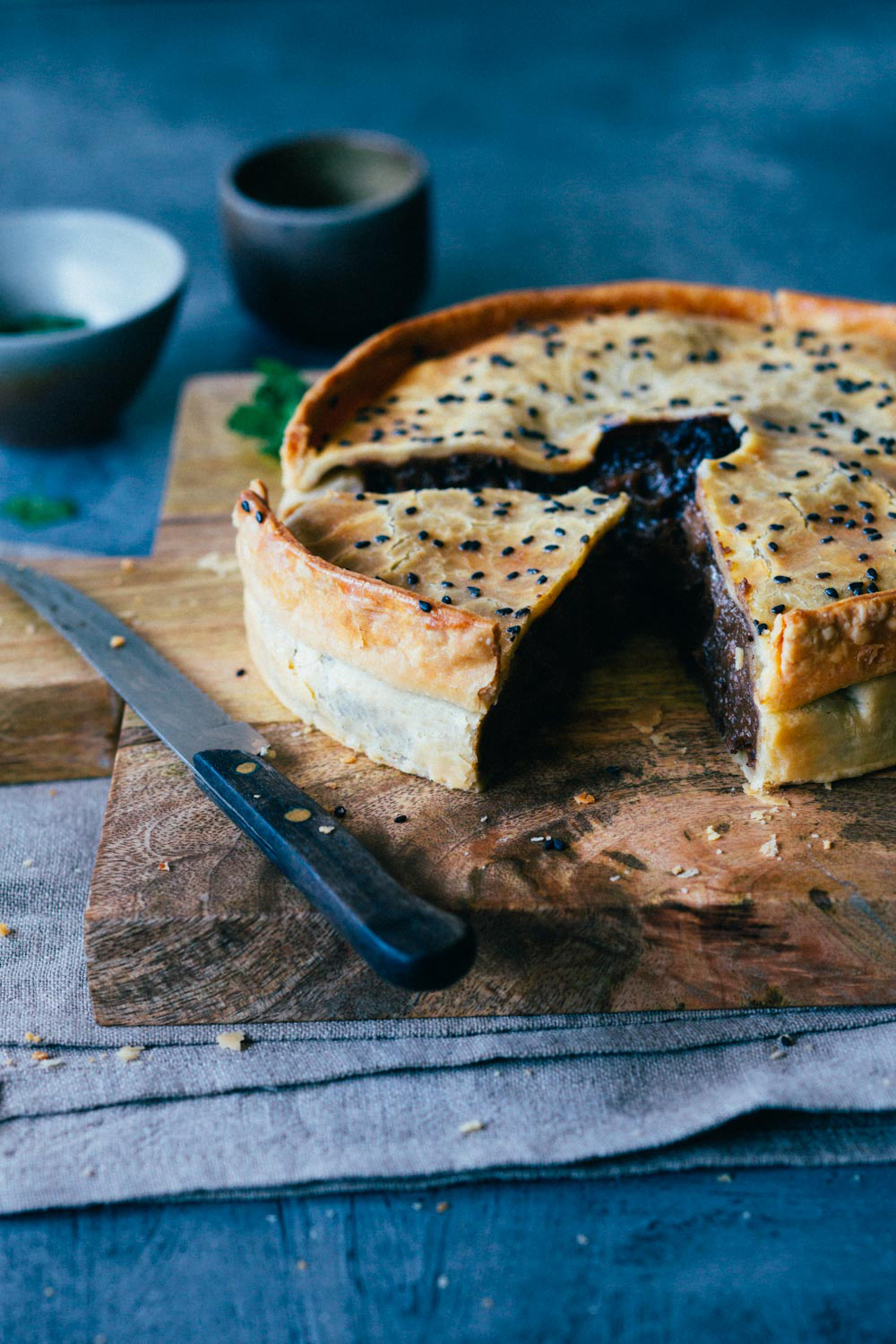 What shooting with a tilt-shift lens opened up for me.
Have you ever admired a photo and tried to replicate it's technical aspects only to find that you failed miserably? Well, there are a lot of images that I am now seeing were potentially shot with a tilt-shift lens in food photography, and that's why I wasn't able to replicate it's aspects.
I 'read' a lot of photos and some of my favourite images I am starting to see must have been shot with a tilt-shift lens. I guess I can't say for certain without asking the photographer, but images like this, this and this are now possible with a tilt-shift lens. Allowing me to capture that delicious combo of super in focus front dish and blurry everything else that differs visually from my 105mm Micro.
Whilst the tilt function is pretty rad, it was the shift that really caught my eye. The struggle between getting the 'correct' or most flattering angle of a dish and being able to capture the subjects around it is real. I find this especially when I am shooting images for potential cover shots, packaging or when text is to be applied. I can now see the power and freedom of capturing the angle I want whilst being able to play around with negative space or passive space for cover images, simply by adjusting the shift function up/down or side/side.
The lens cost me less than $50 for the day to rent, and the possibilities it opened up to how I can shoot and compose shots was a real eye opener and something I believe you have to experience for yourself to understand it's a tilt-shift's power in food photography.