This post may contain affiliate links from products and services we love and trust.
Learning not only how to tether, but how to implement a creative workflow with tethering, was a huge game-changer in my work.
So much so, that I create a mini-course on how to save time and be more creative with tethering. It's called Tethered Flow, make sure to check it out.
I saw huge improvements in the quality and creativity of my work and I'll share the reasons why it's such an important skill in your photography journey.
So what is tethering? If you're unsure what tethering is, let's cover that first. If you're familiar, feel free to skip down to the meaty part of the post.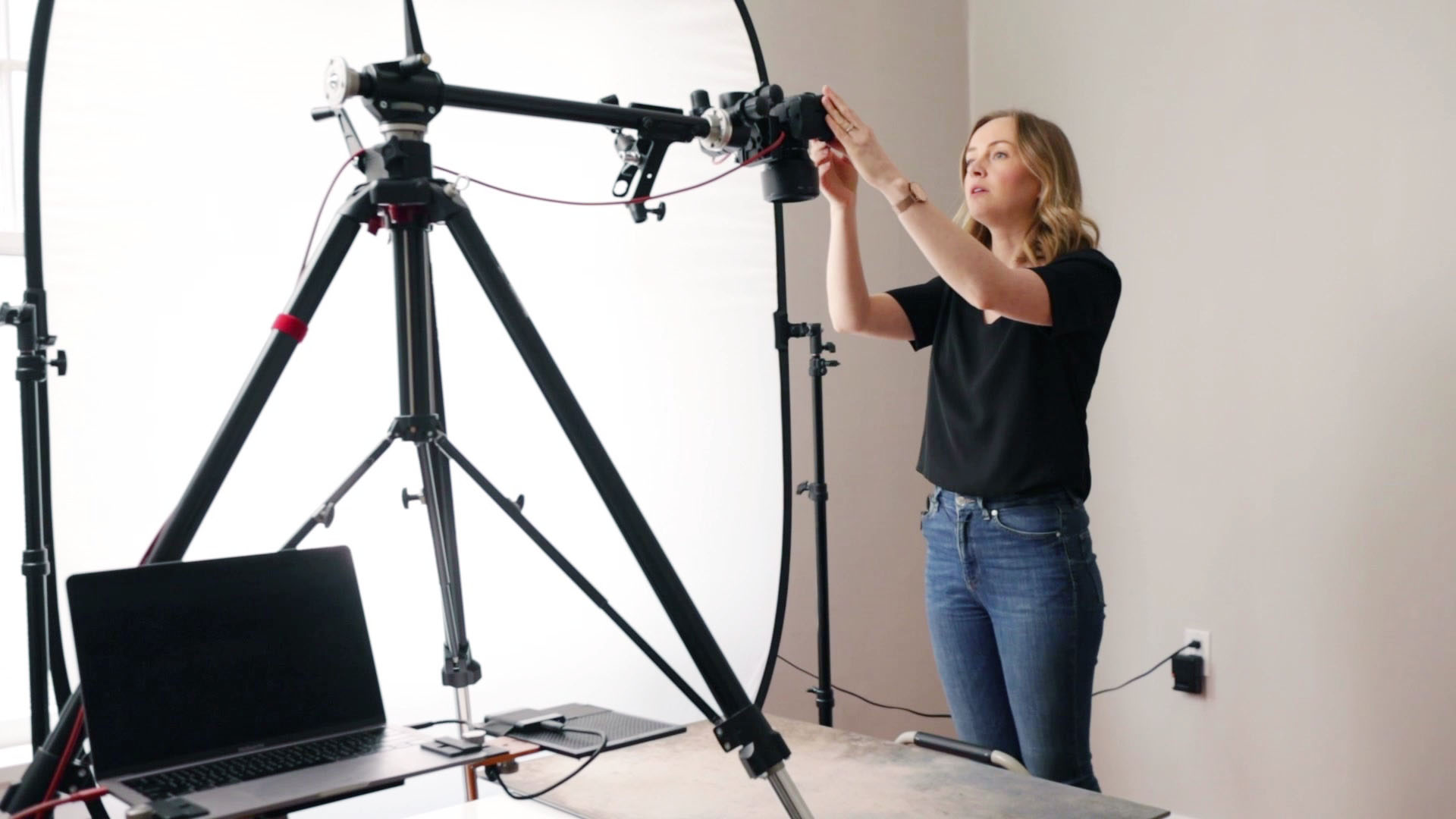 What is Tethering? It's Seeing Photos on the Computer During a Shoot in Real-time.
Quite literally, during a tethered session, we are 'tethered' to a computer.
We connect our camera to our computer via a cable and view images in teaching software like Capture One Pro, Lightroom, Canon EOS or NX Tether.
Both your camera and computer need to be compatible with software and cables to do so, but with a few simple pieces of gear for under $100 you can easily get started.
RELATED: Tethering Troubleshooting Tips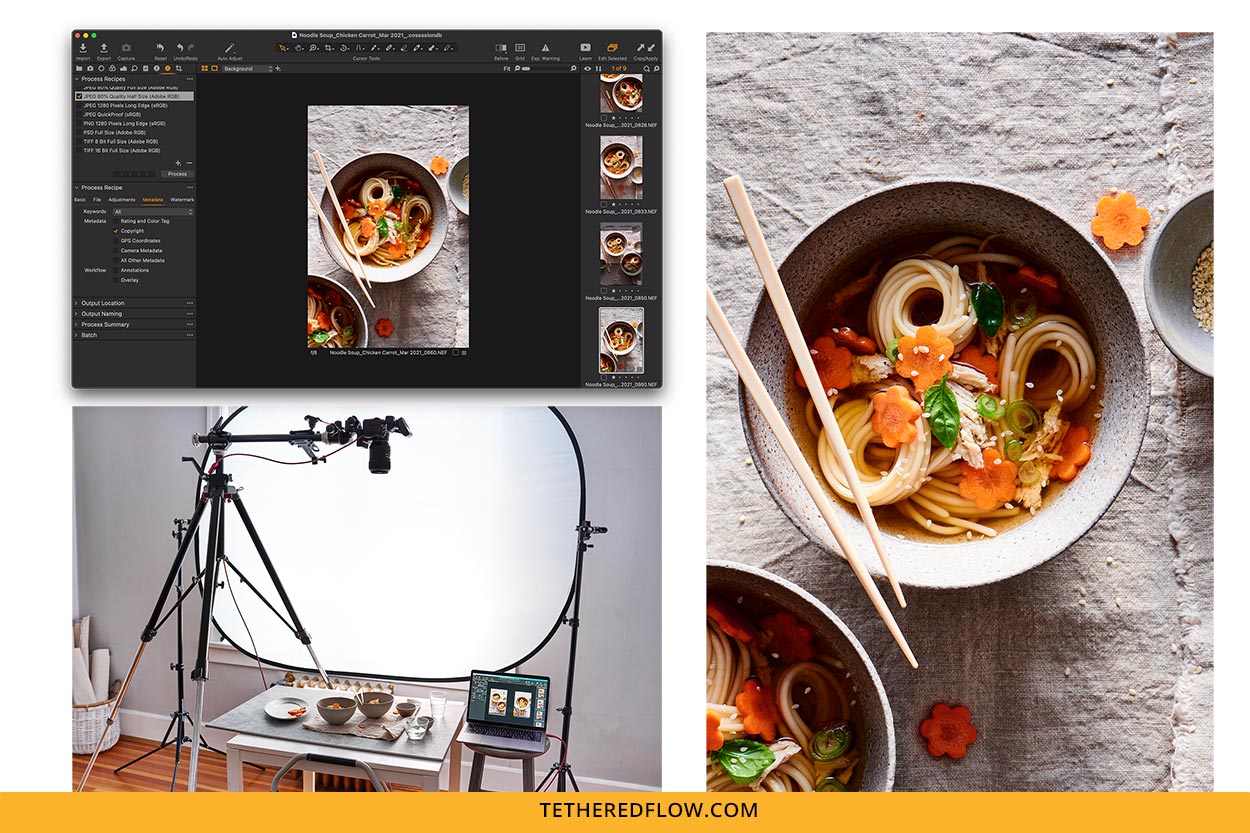 The goal of tethering is to be able to view the images as they are captured during a shoot. For compositional changes and creative feedback to work towards a common goal – getting those hero shots!
Reasons why we tether:
To read more about each, click the above to jump straight to that section.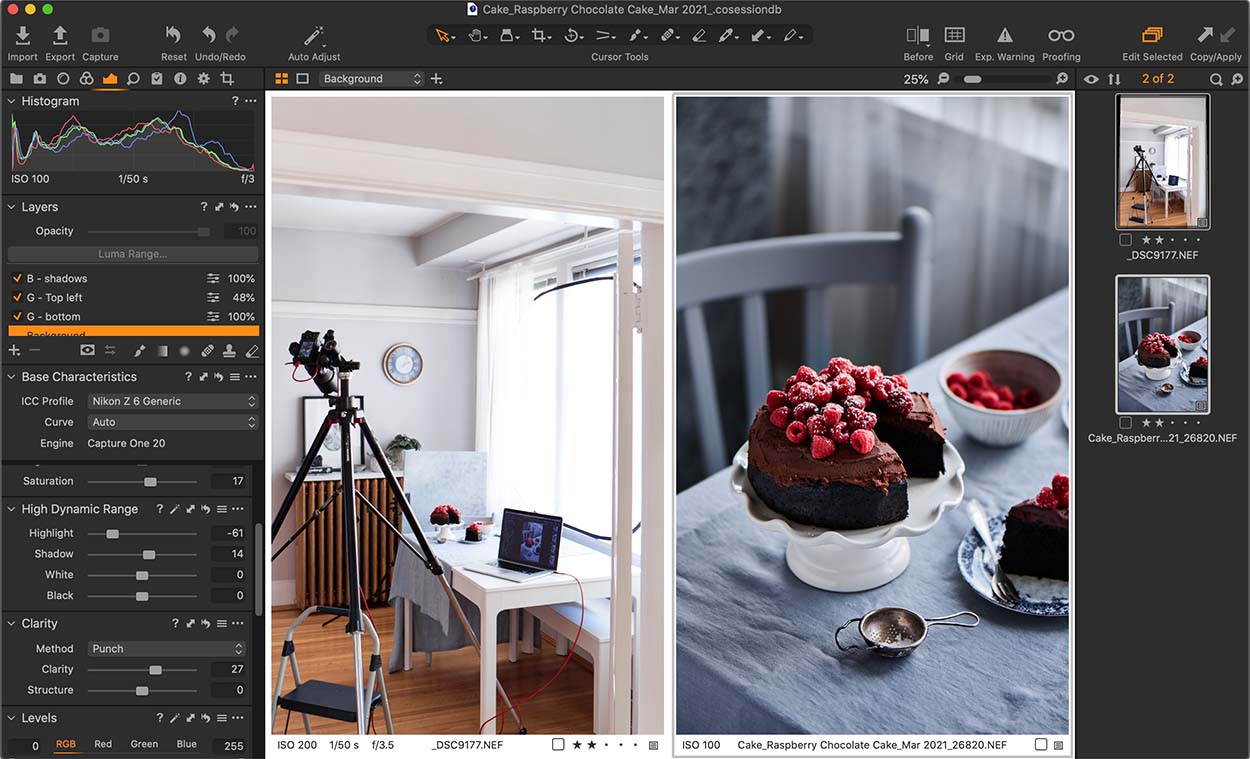 Visualise the Concept with Test Shots
Testing backgrounds, props, lighting, and test food is an important part of a successful shoot. It's a waste of time and resources to spend 2 hrs shooting to a memory card, only to get to the computer later and realise the background didn't look as good as it did on a tiny screen.
When tethering, you can see the potential of the photo in real-time and make changes before you jump into the real part of the shoot.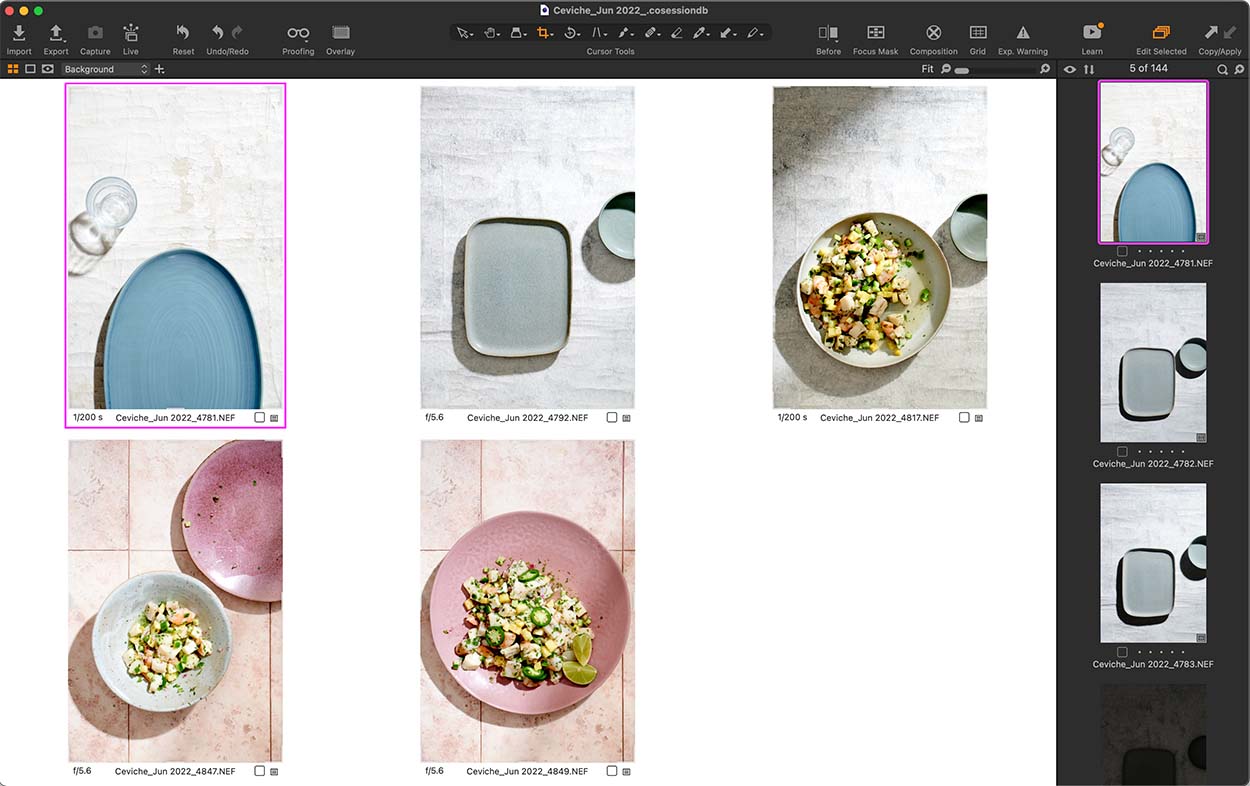 Save Time With Setup File Structure & Location From the Get-go
When you tether, you can select the final destination of your images. Create a folder system for storing your images and select a name for the shoot. This will also name your images from the start.
The RAW file names are quite meaningless straight off a memory card, this will save you both time now and in the future when you need to find images.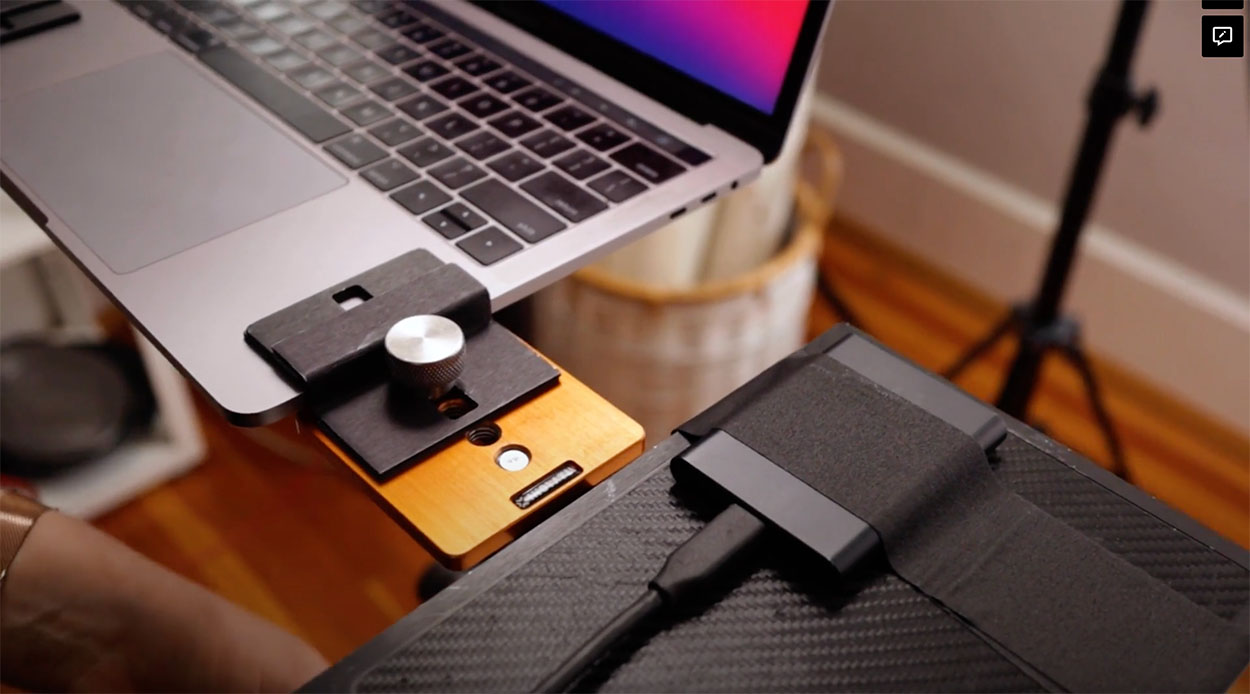 Clients Can See the Shoot Unfold and the Images Come to Life
This is a must when you are working with clients on set! They want to see and approve the creativity as it happens. This saves any shocks at the end when you're all packed up and can't make the small changes they're requesting.
Clients love to be part of the process and in fact, some clients will demand it. Being able to tether not only makes the process easier but makes for a more professional experience.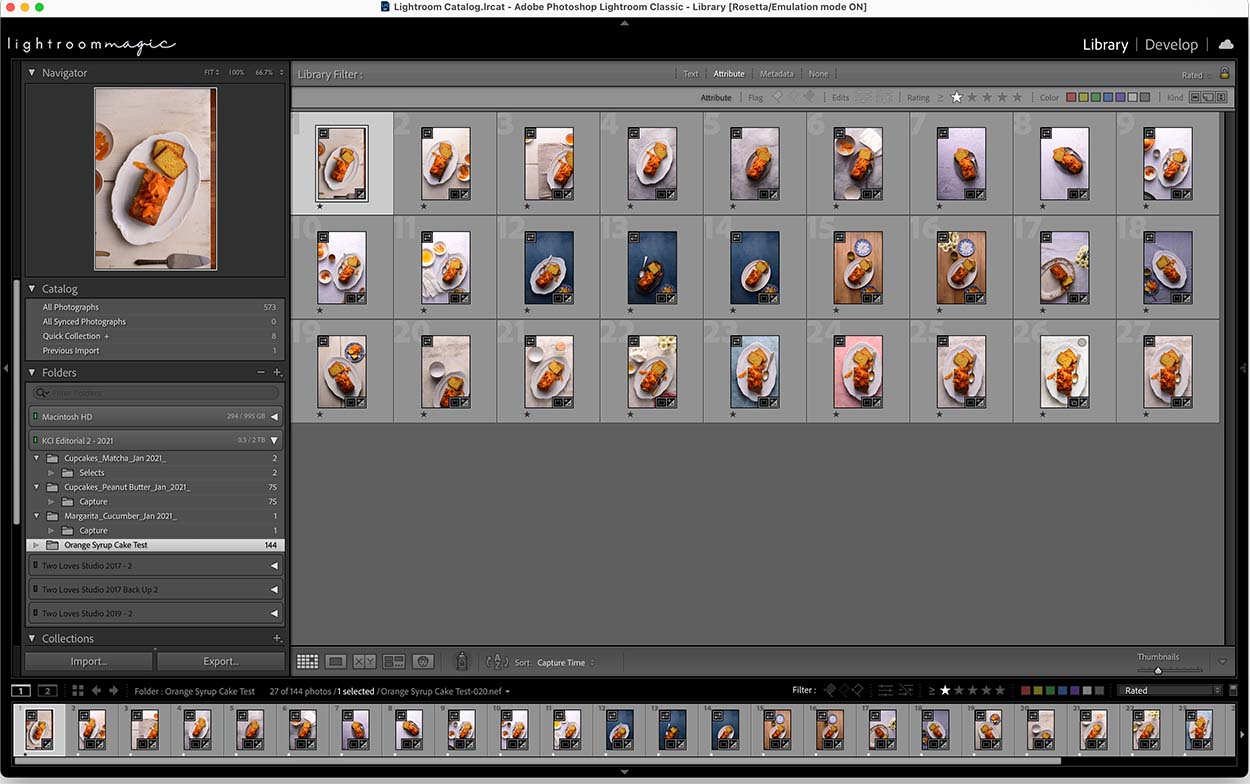 Improves Your Images: Composition & Lighting Changes in Real-Time.
This is a game-changer and I really don't ever photograph now without tethering. In fact, I hate not tethering.
My lighting and composition game was strengthened when I could test our new ideas in real-time. Change and refind them to be the best they could be and in line with my style.
There is nothing worse than getting those files onto the computer hours later and not being able to change the position of a prop, or the camera angle to be more flattering.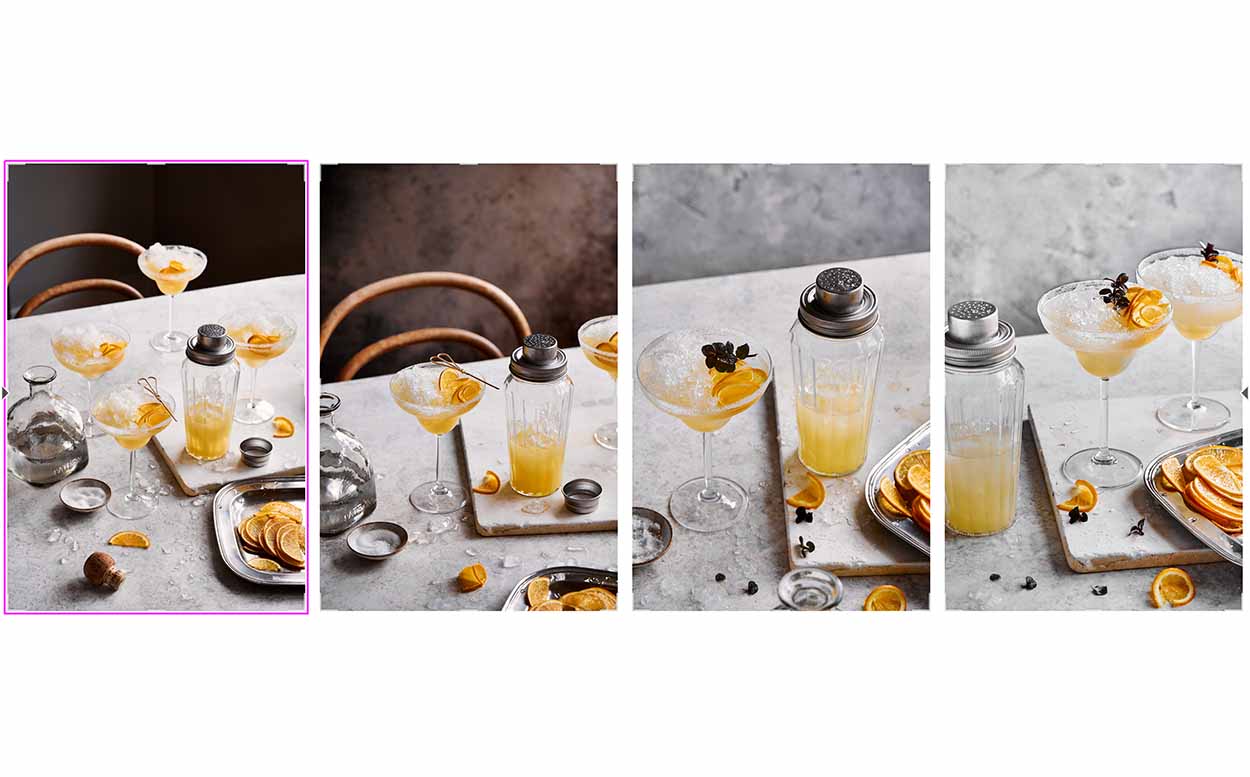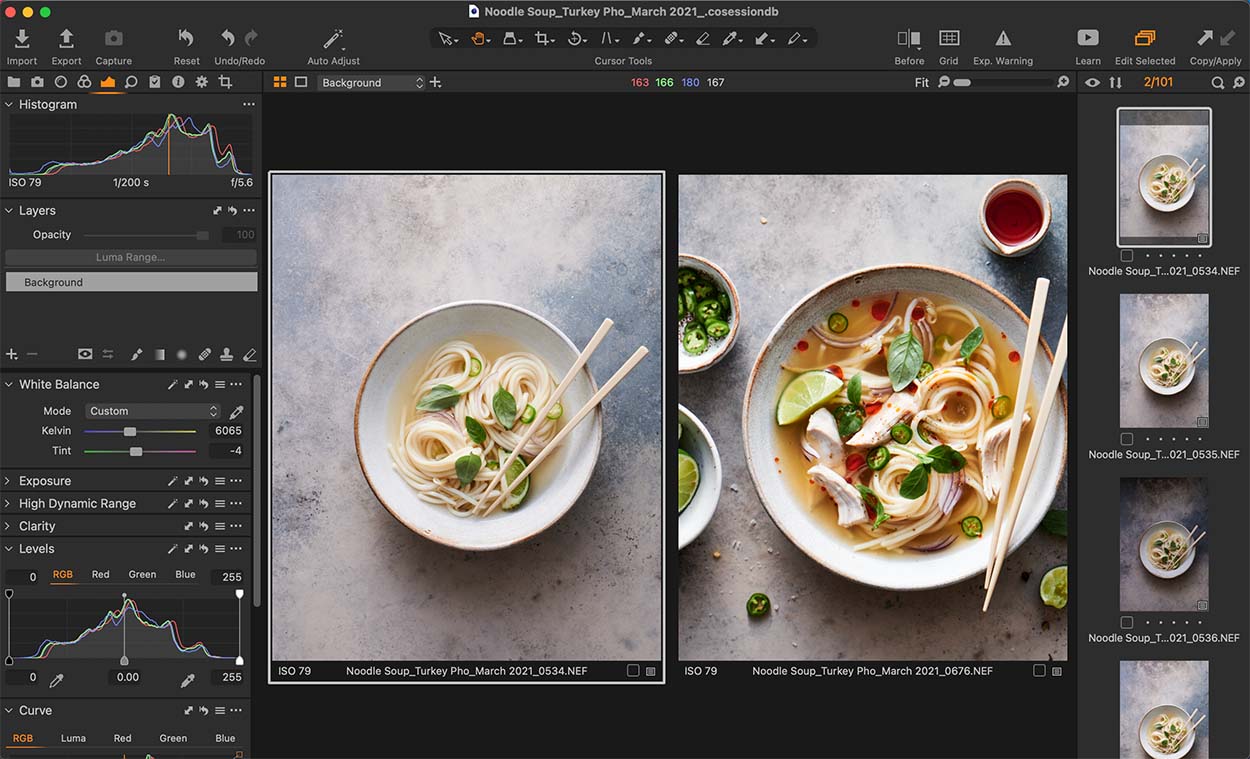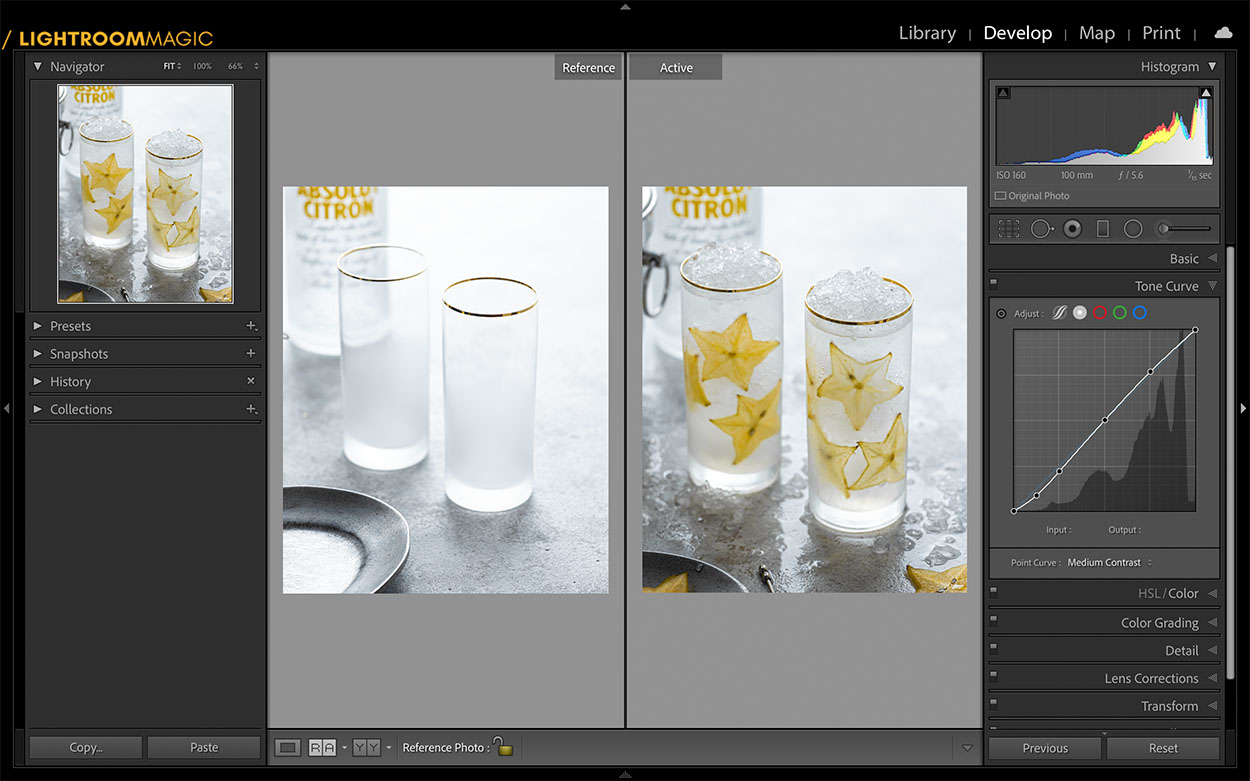 Save Time by Editing & Selecting Images as You Go
Another huge reason to tether, and one thing I teach my students about is it won't just improve your editing it'll save time too.
Did you know that in programs like Capture One Pro and Lightroom that you can edit an image, and have your edits sync to the next incoming photo(s)? This allows us to make colour correction changes, like White Balance, contrast edits, and more importantly, exposure changes via our camera settings.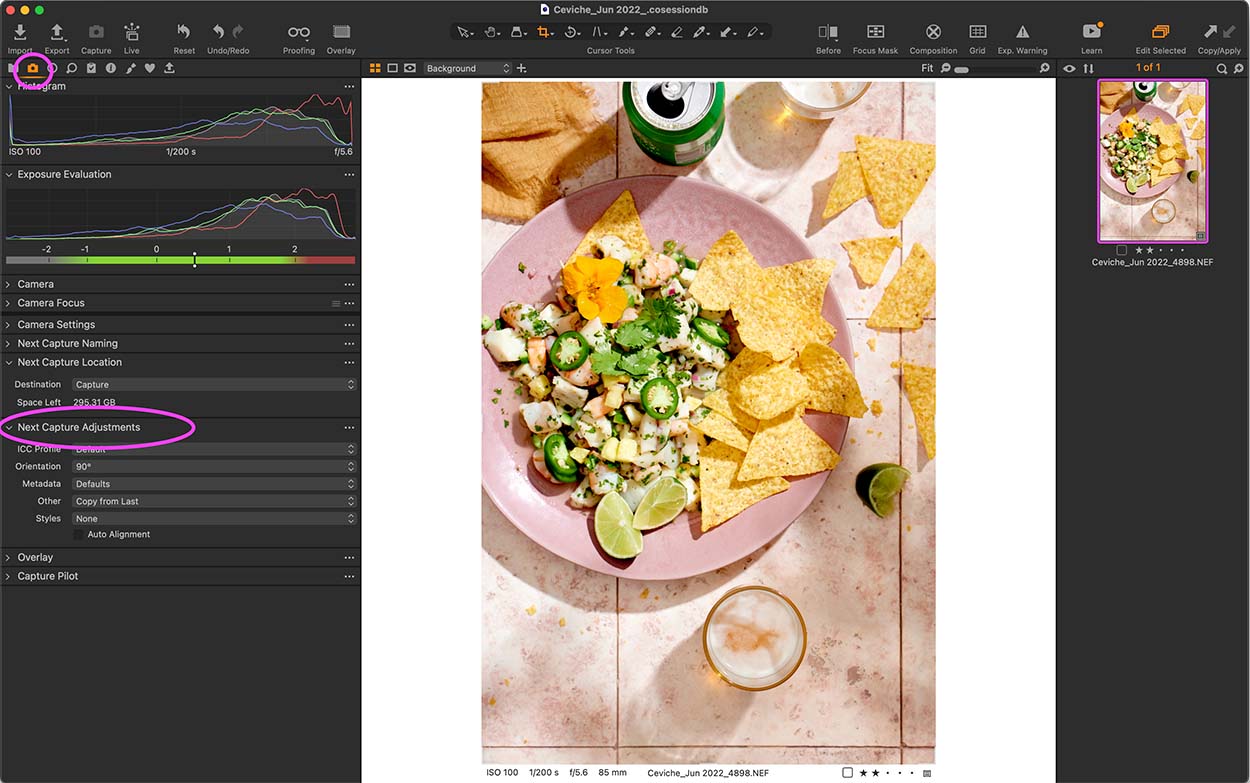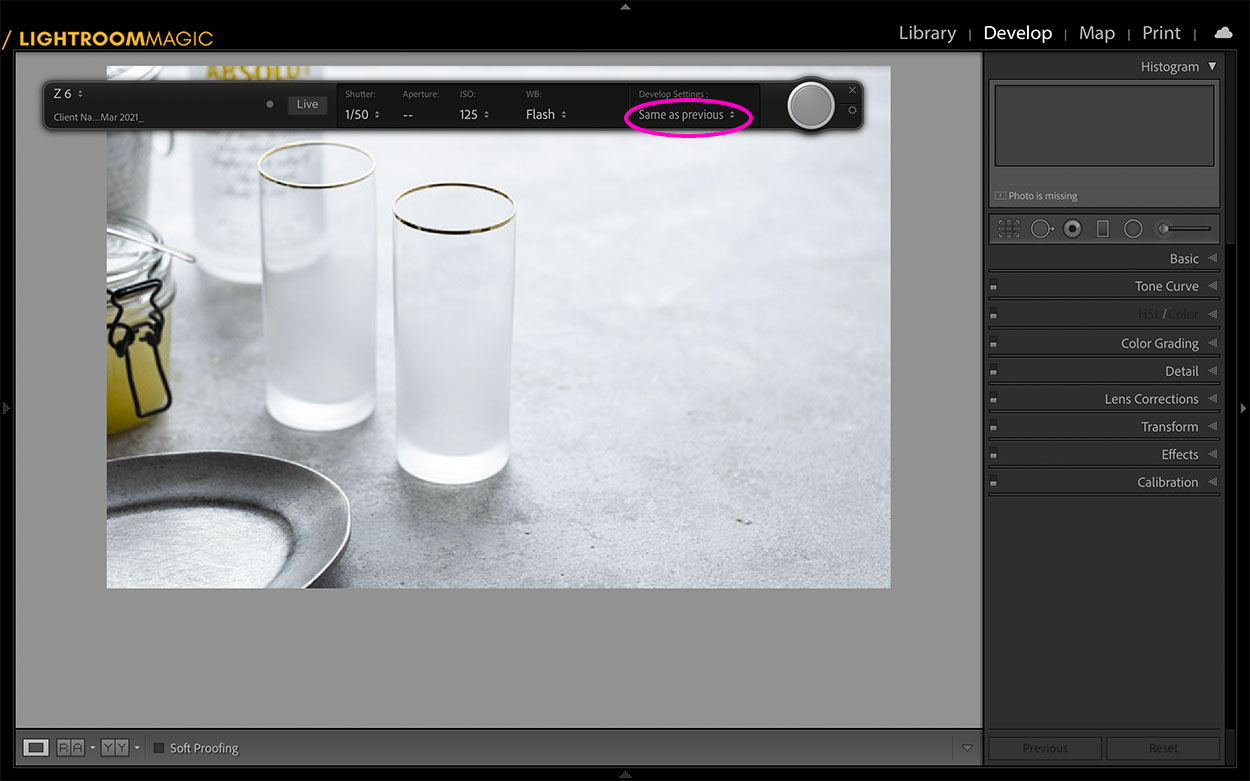 Save yourself additional time but starring, flagging, or colour coding images as you go. When the shoot is over, you'll have a selection of images that you've flagged as potential heroes.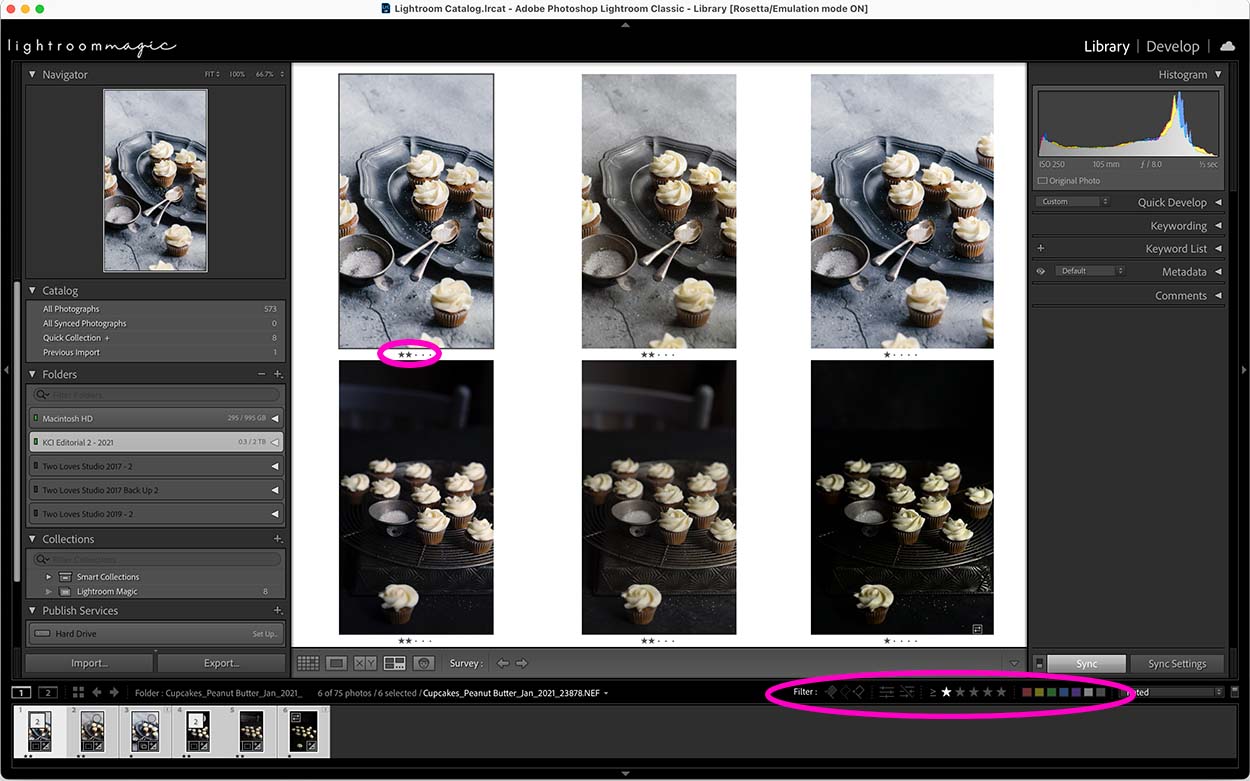 It's Easier to Check Focus, Straight Lines & Mistakes
We've all been there and it's extremely frustrating. You've got a million things to check, compose and style the food all at once.
It's easy to miss something unintended poking into the scene. Or maybe you didn't realise subjects overlapping was distracting. Is that shot in focus? Could you really tell on the back of the LCD screen?
Tethering allows us to do focus checks, identify, correct and remove potential mistakes and straighten lines.
Getting it right in real-time is such a wonderful opportunity that tethering opens up.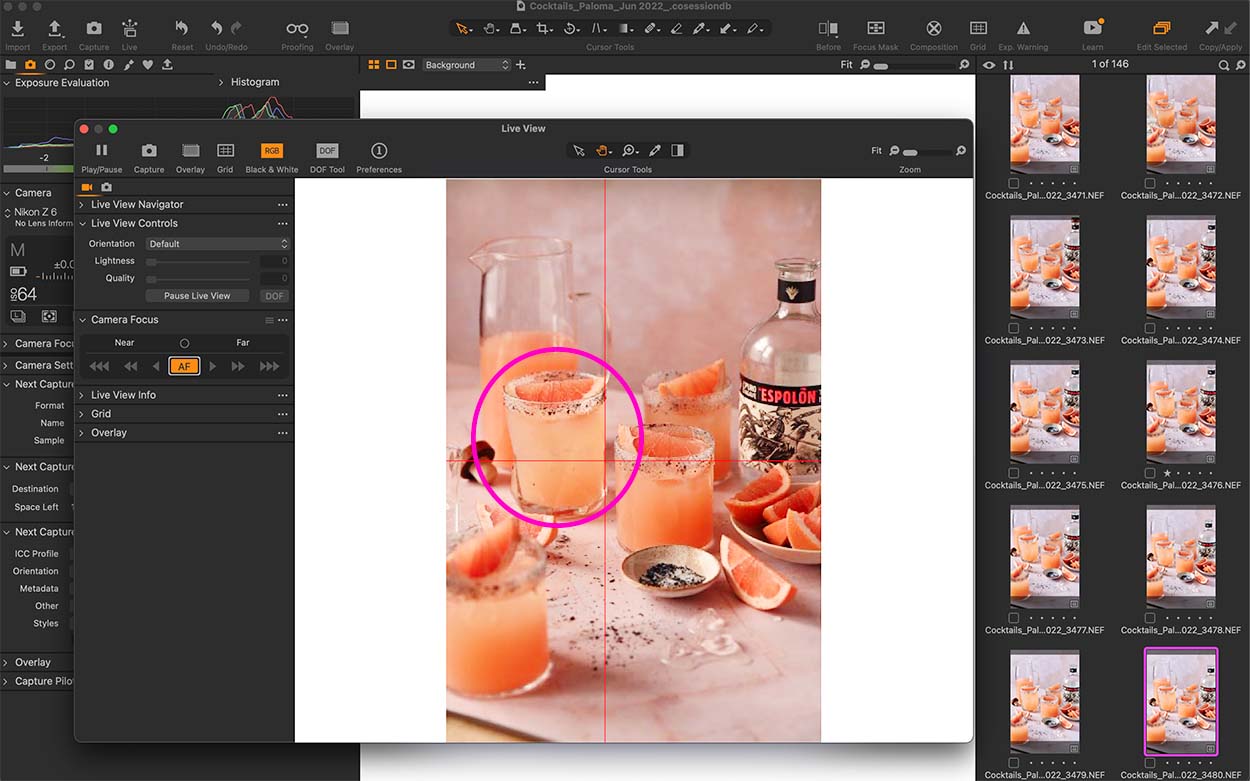 Tethering Allows You to Work as a Team
Do you have to work in a team? With clients? Or perhaps stylists?
It is so much easier for everyone to see the shoot unfolding on a computer screen than huddling around a tiny camera screen.
Many minds make great photos, and being able to collaborate with a team while tethering only strengthens the composition and story of the image.
If you're not tethering yet, unsure of tethering but ready to up-level your skills, make sure to check out my mini-course on Tethering — Tethered Flow.
Enhance your creative workflow and perfect your images with tethering.
If you're having issues tethering check out this video: Tethering Issues 101: Tips for Solving Connection Trouble.
---
For further reading: Check out the below for more articles about tethering:
3 Simple Troubleshooting Tips for Tethering with Lightroom & Capture One
VIDEO: Tethering Issues 101: Tips for Solving Connection Trouble.
---