This post may contain affiliate links from products and services we love and trust.
Have you ever taken a shot and the subjects at the edge of the frame feel like they are 'falling out' or tipping over? Something's off, it just looks weird.
The reason behind this is what's known as perspective distortion. It has to do with the combination of focal length (from your lens) and the distance to our subject from the camera.
The 'why' behind this has to do with the relationship between the focal length of your lens and your positioning.
If you're looking to capture beautifully straight, commercial-quality beverage photos then let's check out some tips to avoid perspective distortion.
In this post, we will check out the results of using a full-frame versus cropped sensor for the 200mm, 105mm, 50mm & 35mm lenses.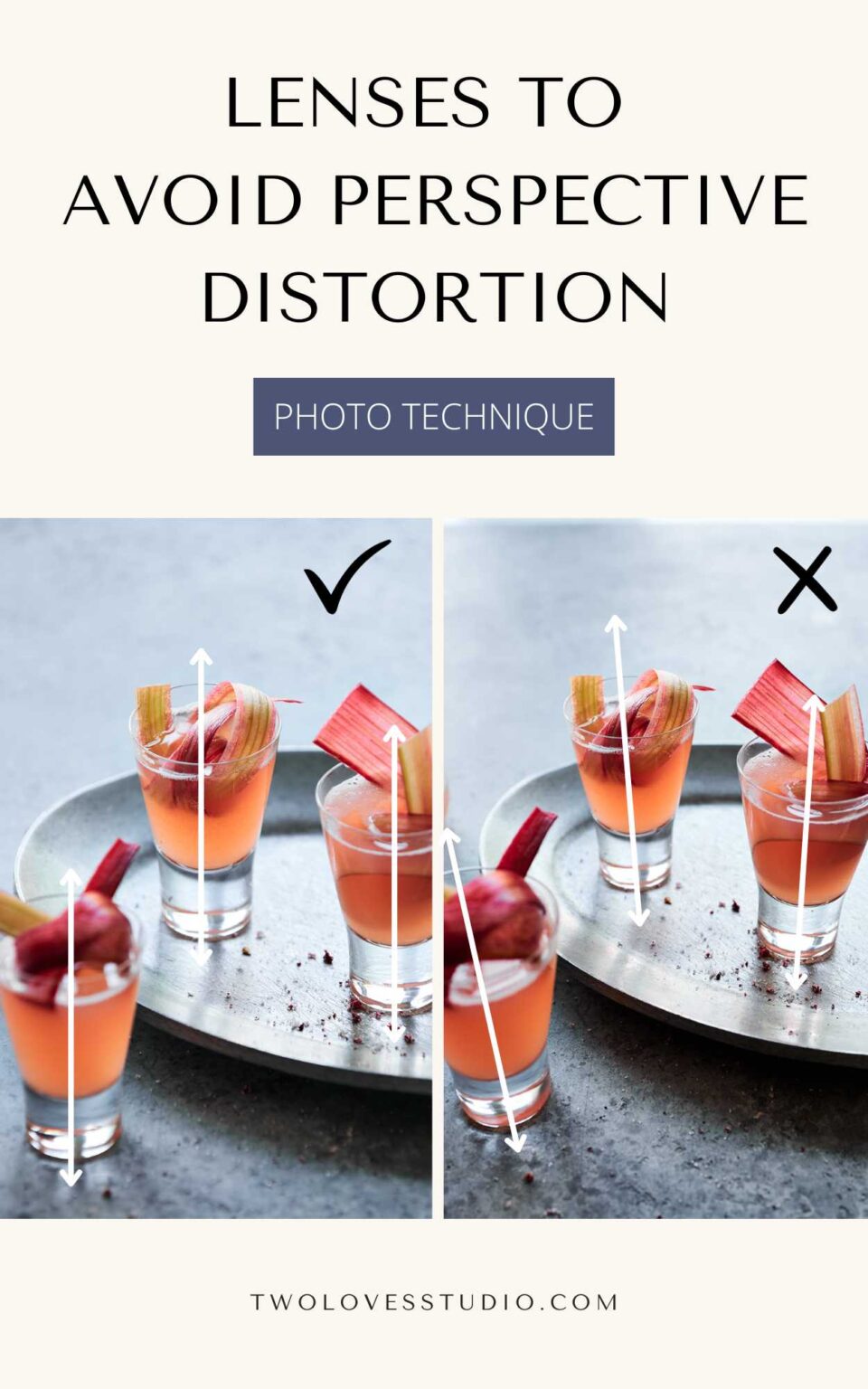 Choice of Lens Matters⁠⁠ with Perspective Distortion
Perspective distortion has to do with your choice of lens and the distance the subject is from the camera. This occurs mostly with wide-angle lenses. Photographers try to get closer with their wider focal lengths.
When we do this, the size of your subject will look disproportionally large compared to the background. Make the drink look weird.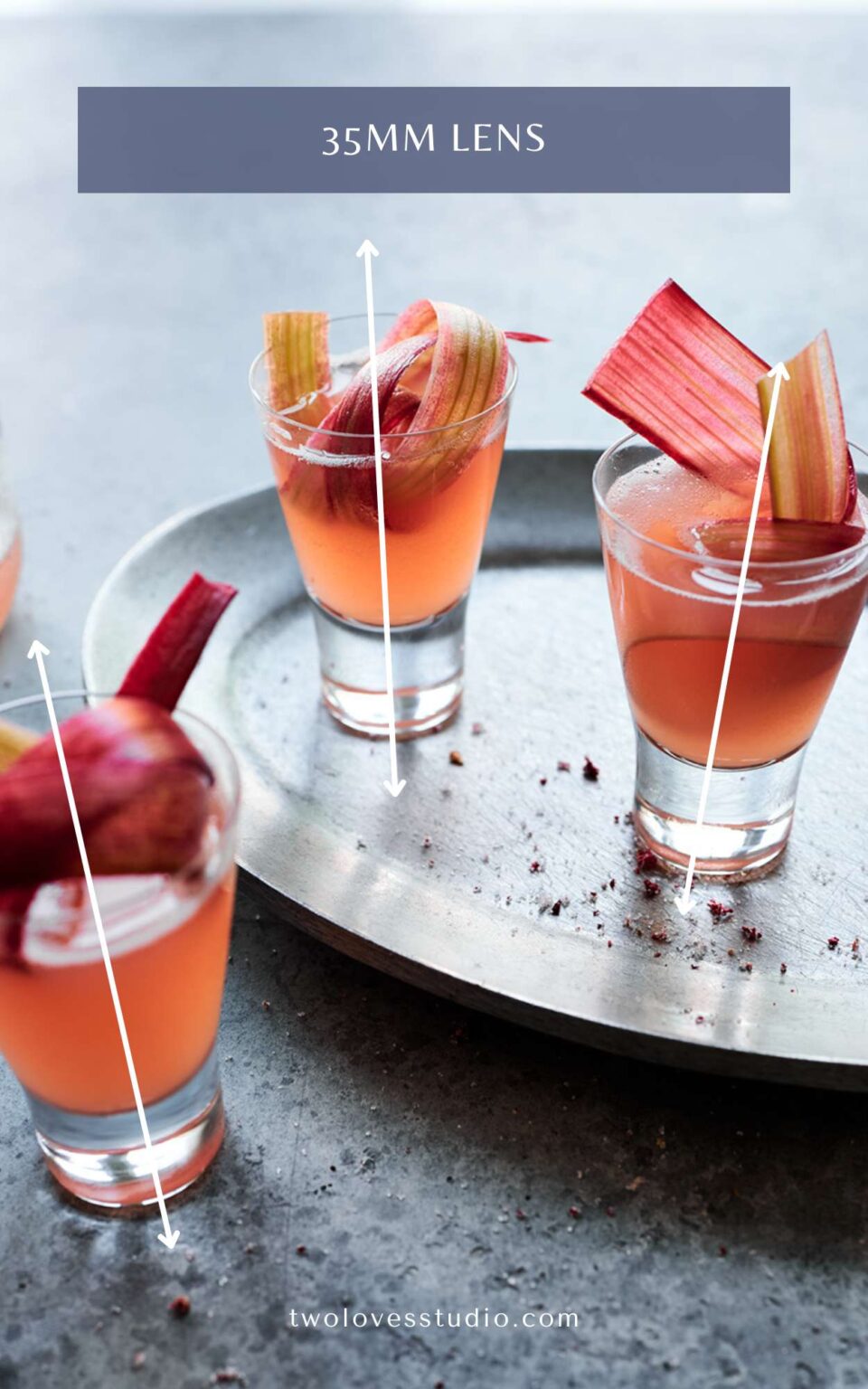 Try to avoid wide-angle lenses and instead use a narrow focal length.
Shoot With a Narrow Lense Instead
When using a narrow lens you want to position the camera further from your subject. Sometimes you'll be super far away – that's ok. It'll provide you with excellent compression that also gives straight lines and glassware.⁠⁠
Here's a good rule of thumb for which lenses to shoot with.
| FULL FRAME CAMERAS | CROPPED SENSOR CAMERAS |
| --- | --- |
| 200mm (70-200mm zoom) ✅ | 90/100/105mm macros ✅ |
| 90/100/105mm macros ✅ | 60mm ✅ |
| 85mm ✅ | 50mm ✅ |
| 60mm ❌ | 35mm ❌ |
| 50mm ❌ | 18-55mm zoom lens ❌ |
| 35mm ❌ | |
Let's take a look visually at perspective distortion when photographing drinks with the above lenses for a full-frame camera.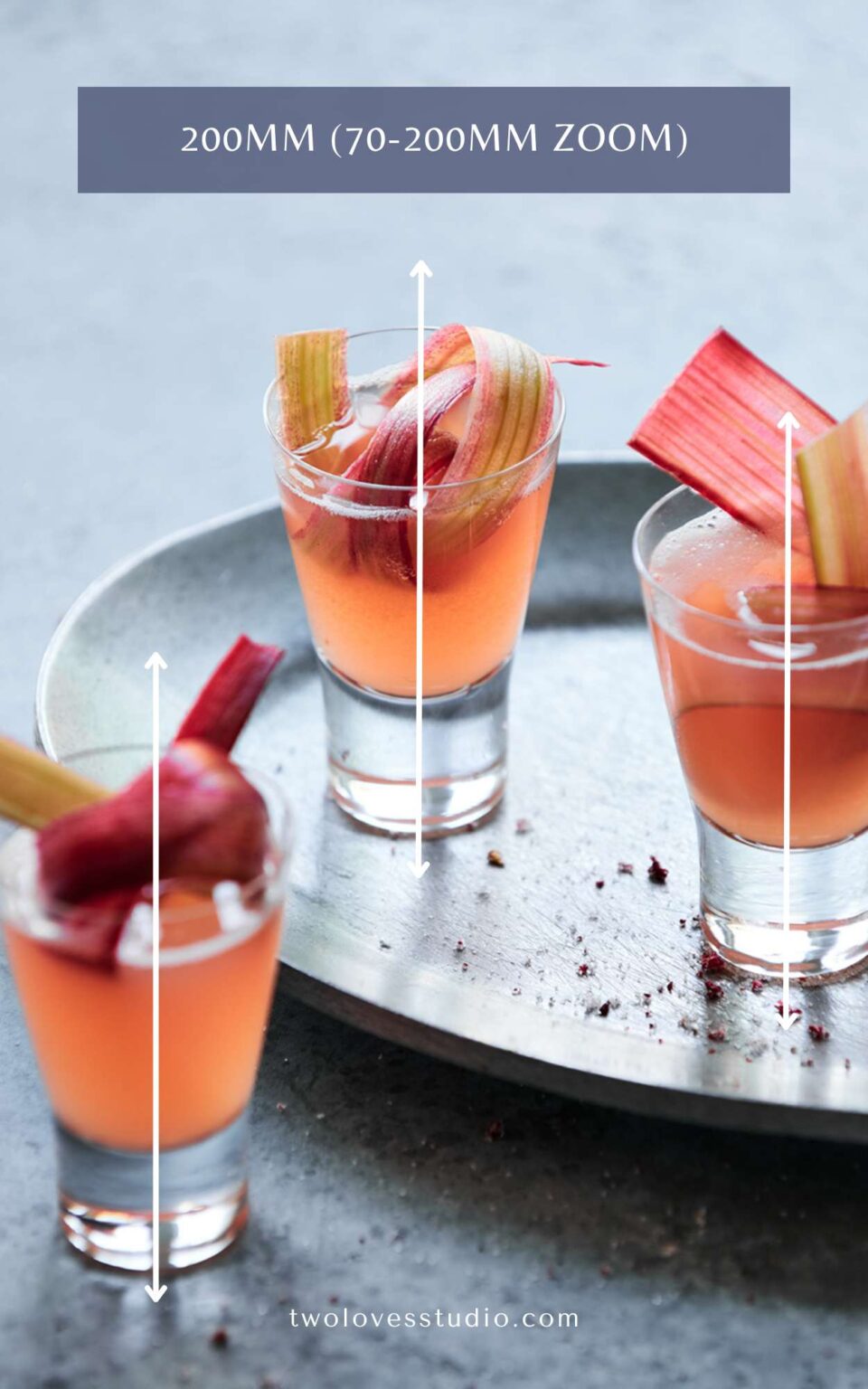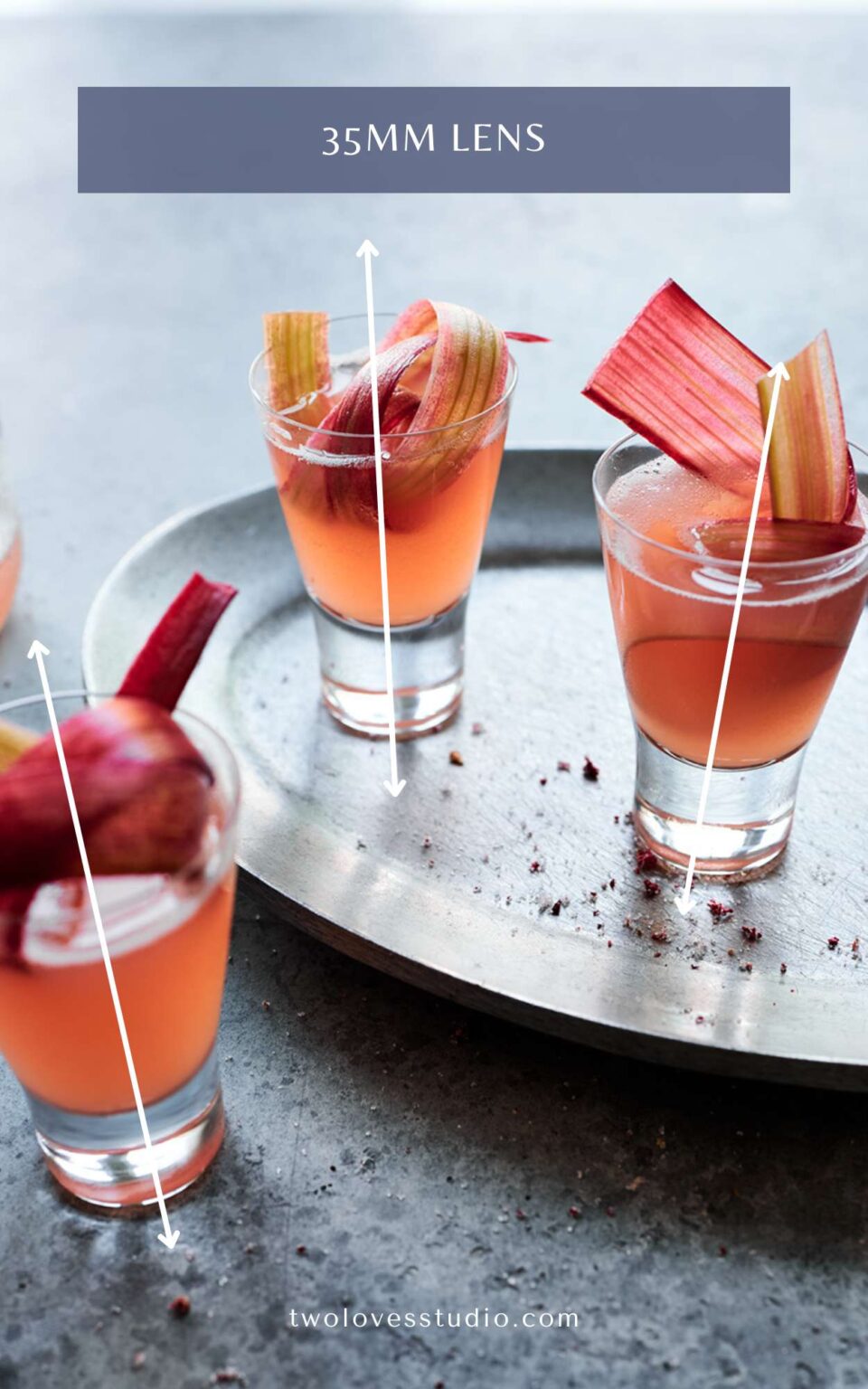 Reduce Perspective Distortion: Get Further From Your Subject
Photography is expensive and if you're just starting out, you might not have a range of lenses to choose from. If you can't use a narrow lens as recommended above, my advice is to get further from your subject and crop the image.
Rather than getting close-up and having your drinks feel like they are tipping over.
---
Want to learn more? Read these related posts.
2 Types of Distortion That Will Harm Your Food Photos
32 Awesome Drink Photography Tips to Improve Your Drink Photos
The Ultimate Guide to Lenses For Food Photography
---