Who's ready to create the best food photography backdrop they'll have in their collection?
Because this is a blog post, you can't see that I'm totally fist-pumping, screaming…yeah baby! Me, me, me.
This post is totally going to make your week. I know it's been a real game changer to have the ability to create this super professional looking food photography backdrop.
But before we get into the how-to part of this post, I'd like to take a minute to go over the importance of a good food photography backdrop and why it will elevate your work.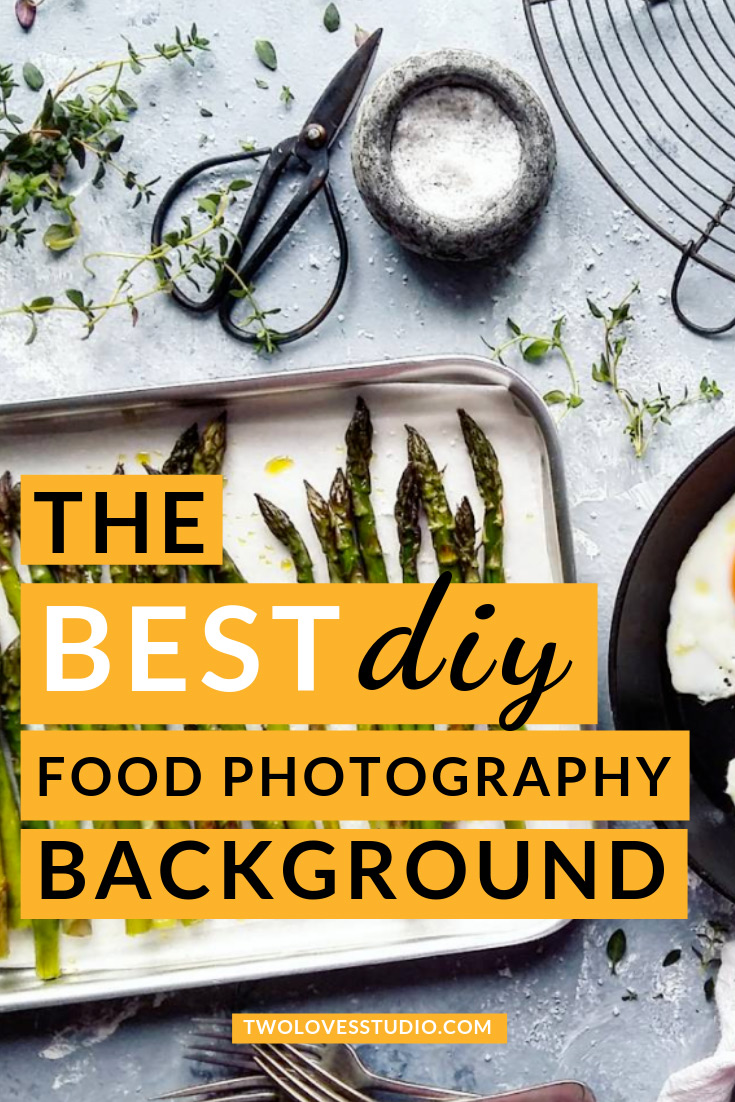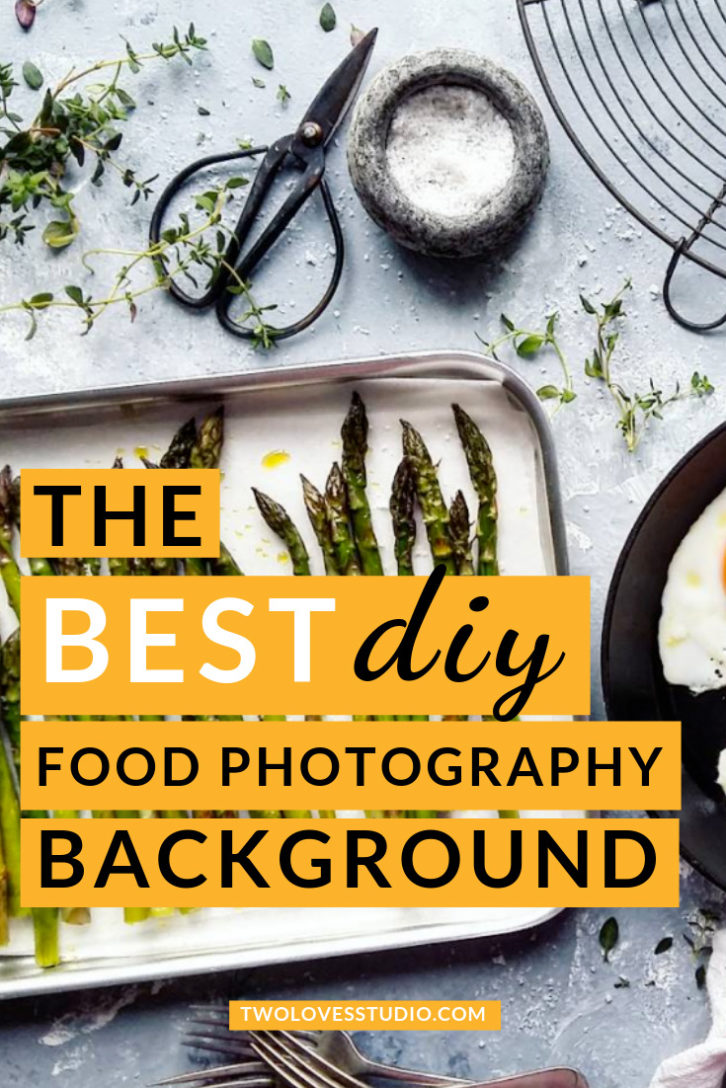 A food photography backdrop is the backbone of your shot.
Great things are built on a solid foundation, and your food images are no different.
The backdrop that you choose is the backbone of your food scene. It will set the tone of the story you are trying to capture.
Choose a backdrop that isn't premium and says (without sounding overly dramatic) goodbye premium and hello mediocre.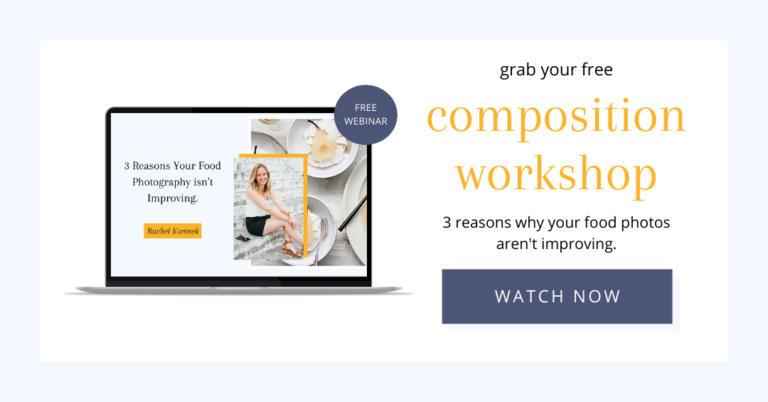 Do's when picking a food photography backdrop.
The key to a premium background is one that subtly adds to the overall feel of an image instead of competing with the food.
Choose backgrounds that have inconspicuous texture and aren't too busy with lines and fall within a neutral colour palette, whites, greys, hues of blue or desaturated browns.
And the don'ts…
Stay away from warm coloured woods with yellow/orange tones.
The reason for this is that food looks fresher, crisper and more enticing when the temperature of your shot is more towards the blue end of the spectrum.
Warm coloured woods can be too saturated and overpower the other colours in your shot. Just flick through any prestigious food magazine and you'll see a tendency to stick away from this type of backdrop.
You can read more about How To Use Color Theory in Food Photography here.
I am delighted to have UK food photographer Bea Lubas on the blog for this collaboration post.
Bea's work is known to show the power and beauty of simplicity, and her 4 step background tutorial won't disappoint.
Ready, set – paint! Let's take your work up a notch.
Make this backdrop in just 4 easy steps and less than 30 mins!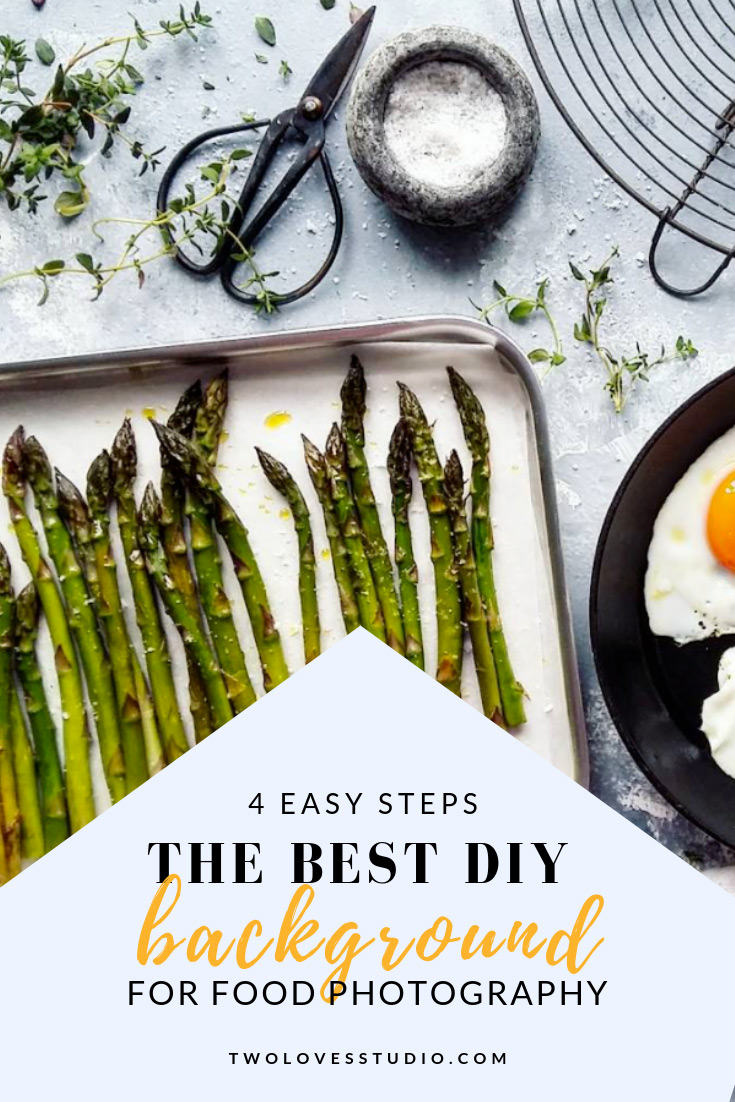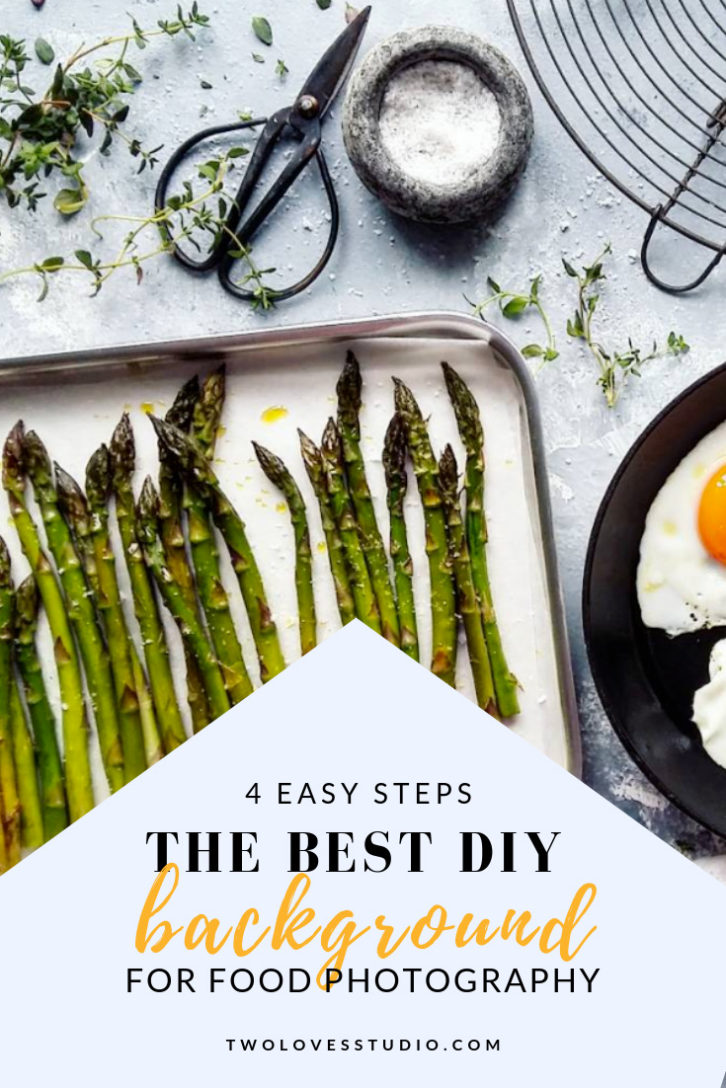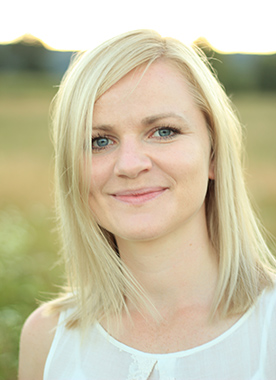 Hi everyone, Bea here. Thank you so much Rachel for having me!I'm so excited to introduce you to this super easy but very effective method of making a food photography background!(In fact you don't have to limit yourself only to photographing food on it
Best Food Photography Backdrop How-To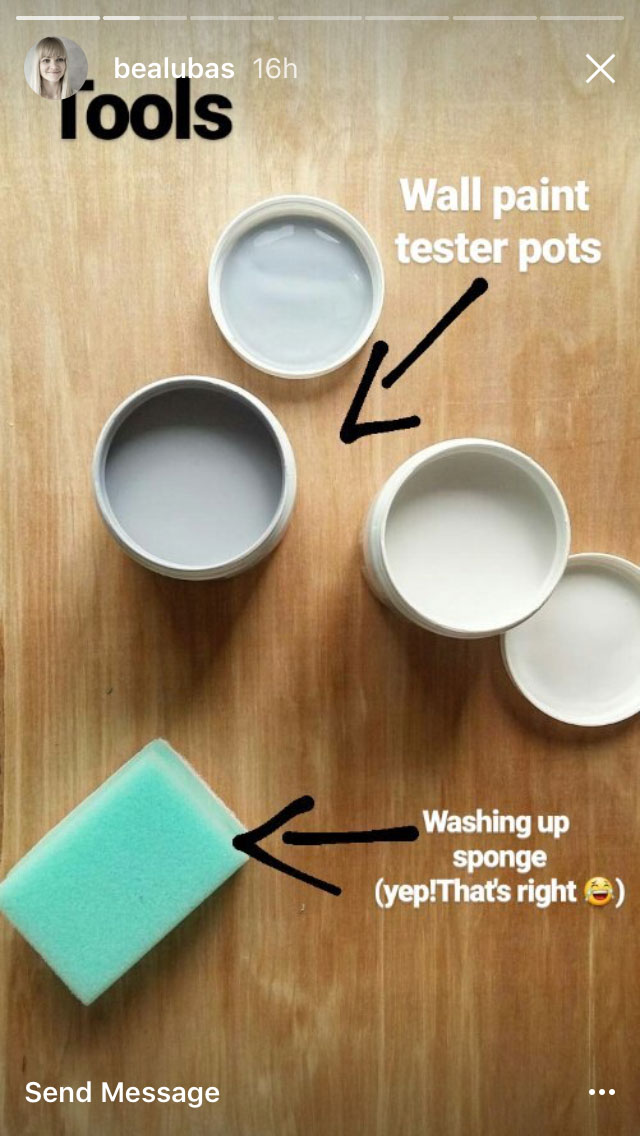 THE TOOLS
This food photography backdrop doesn't require a lengthy list of hard to come by tools. Rather, just a few simple, but effective ones:

Wooden board
A washing up sponge (yes, that's right)
Tester or sample size pots of paint. Different shades of the same colour work great!
Step 1: Use A Sturdy Wooden Board
I go for the biggest plywood board available and ask to cut it into 800 x 800 mm at the DIY store.
800mm x 600mm would work great too. (If you are in the UK, B&Q has a great selection!) Go for at least 10mm thick as anything thinner might bend too easily.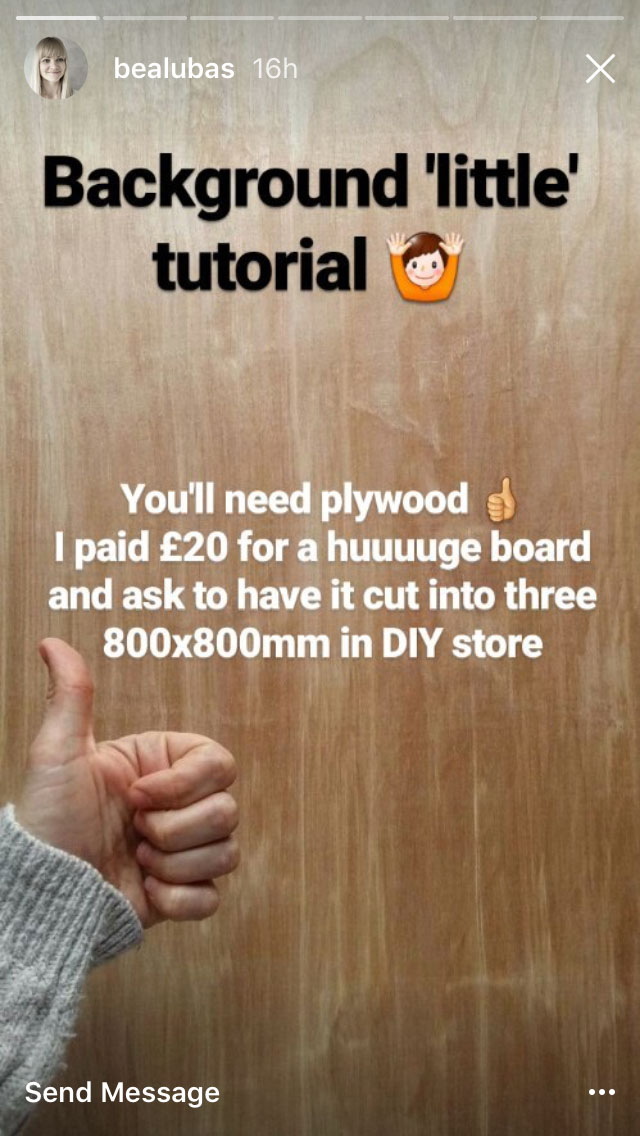 Step 2: Add The Colour
I use ordinary matt wall paints that I always get in small tester pots.
Go for at least three different shades and a pour small amount of each paint in the middle of the surface, next to one another. If you run out, repeat.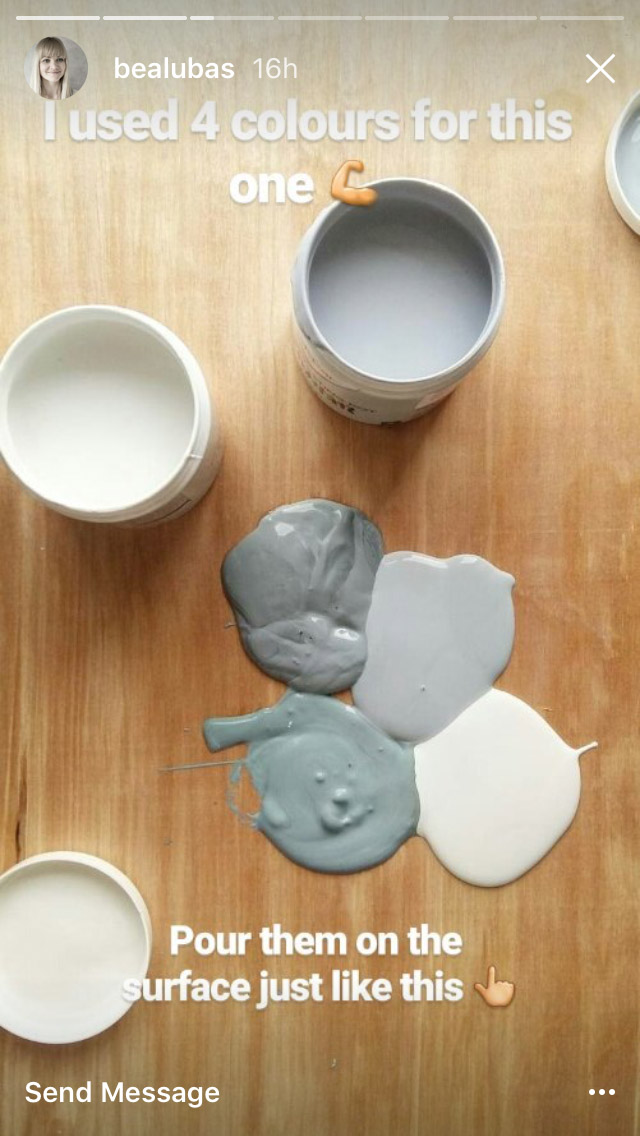 Step 3: Coating The Board
Blend it by using a sponge but DON'T OVER MIX.
Dab it all over the board. Try not to use paint too heavily, just enough to cover the wood and don't be too precise!
One coat is always enough. I don't put any sealant on the top, just wipe it with a damp cloth after every use and it keeps fine.
However, if you work a lot with easily colouring food or spices like for example turmeric, you might want to put an additional layer of matt lacquer on the top.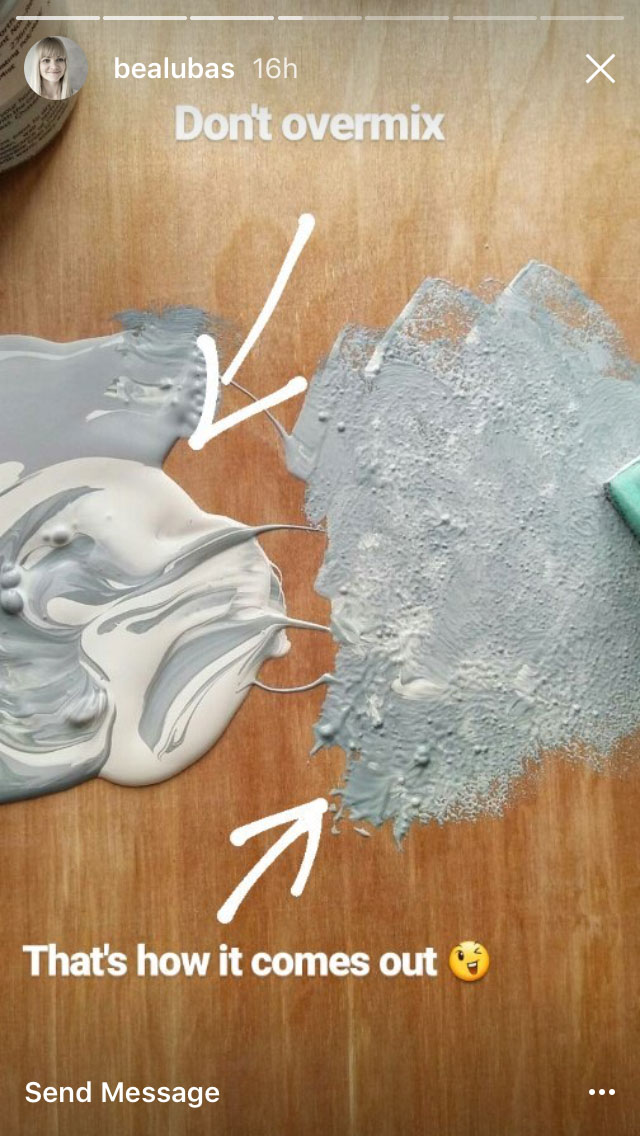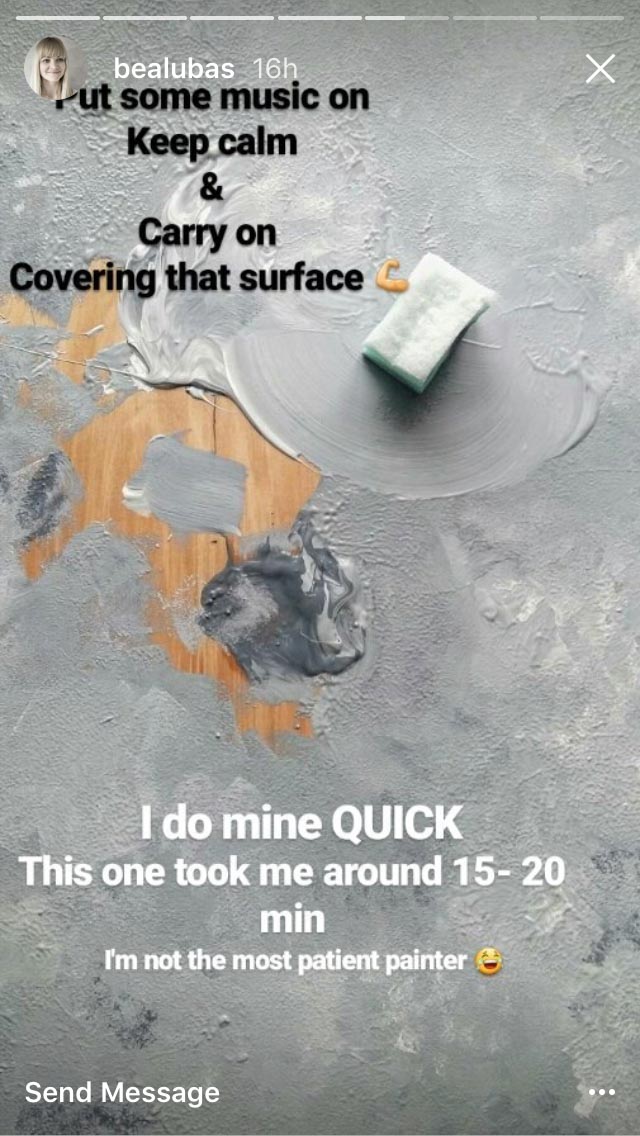 Step 4: Let It Dry
The drying time will depend on what kind of paint you use but for fast drying time, you can always paint it outside or leave it indoors by an open window.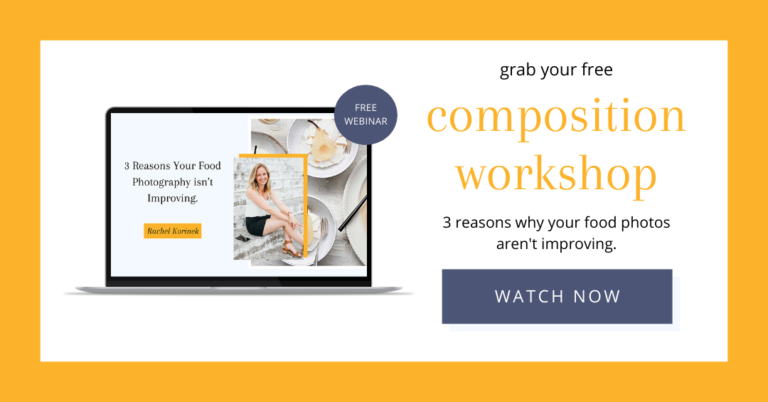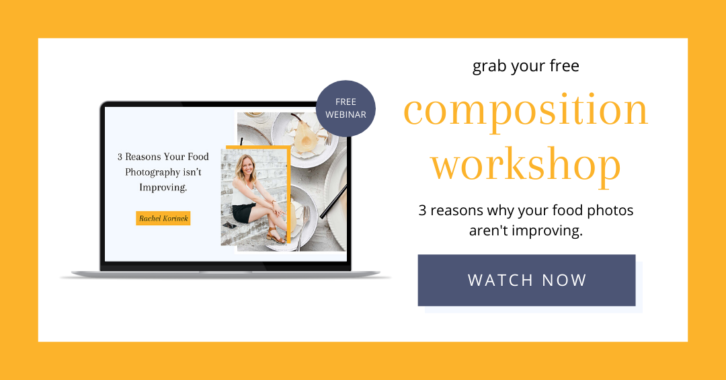 Tips For Painting
Shoot on it! Don't forget camera see differently than our eyes.
When I painted the first few boards I though 'Nah, it's horrible!' then I forced myself to test it and photograph something on it and suddenly I was like 'OMG! I love it!'.
So don't judge it before you try it.
Time saver!Save yourself time and space by using both sides of the board!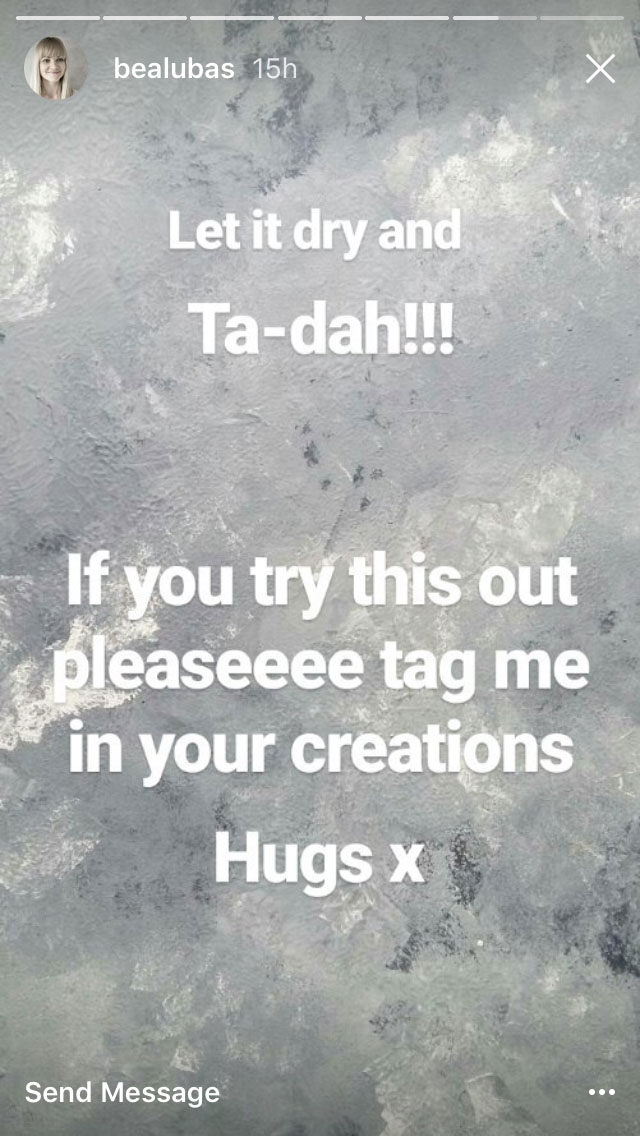 How To Pick Colours For Your Food Photography Backdrop.
If you've ever spent time flipping through the endless pages of amazing colour choices on site like Color Palettes, you may feel like me…overwhelmed with choice.
In the end, I usually pick colours that inspire me with the related photo.
But rather, you should be picking colours that are going to work with the overall feel of the future images you will create.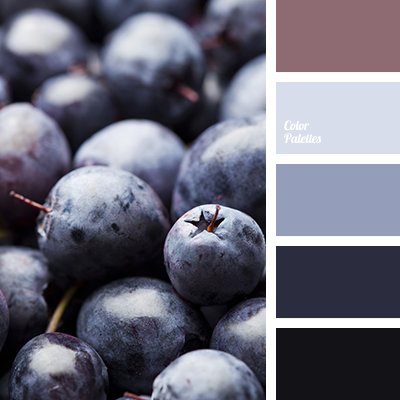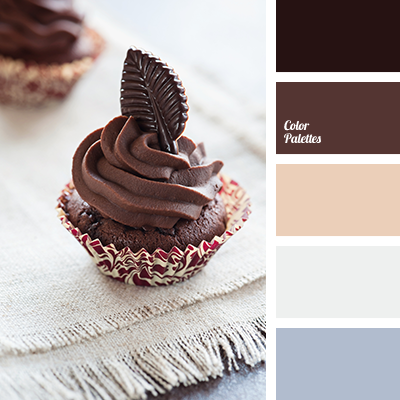 Tips
#1 – Go for a neutral colour palette.
Bright and colourful backgrounds are super fun and definitely, have their place in food photography.
But you can be sure that this background will compete with most of your food, leaving you with not much opportunity to use it.
If space is an issue for you, go for a neutral colour palette that will allow you to get the most use out of it!
If you shoot for Instagram, you can read about Instagram color palettes here.
#2 – Desaturated, pastel or pale colours.
If colour really is your thing, create it! Just choose pastel or desaturated hues of the colours you want to use.
This will ensure that the stand out colours in your images are the food. Remember too that colours tend to dry darker and richer than you expect. Try a couple of shades lighter and desaturated.
You can also add more coats later. To check out the backgrounds I've use in my portfolio, you can see my work here.
#3 – Cool based colours and hues.
Food looks fresher, crisper and more enticing when the temperature of your shot is more towards the blue end of the spectrum.
Adding colours with blue bases or hues will make your work more appealing. Think about how you can incorporate this into the colours you go for.
#4 – Include a shade of white.
Including a white as part of your colour set can really lift and lighten your background.
Not just in terms of the colour either, but the heaviness of the background.
If you shoot a lot of bright and airy work, you'll want to add white so that this doesn't detract from the light and airy feel you're after.
#5 – Mix dark and light colours.
Some of the best backgrounds mix light and dark colours. Just think about marble!
If you go for light and dark colours with a similar base or hue, this could work really nicely for you! For tips on how to shoot dark food photography, read this post.
We'd love to know what you thought of this tutorial! Let us know if you've got any tips from creating backgrounds or any struggles you've been having when it comes DIY for food photography backdrop!